With Cebu's tropical weather, the locals, globetrotters, traveler, or leaf peepers will never run out of ideas of a good destination to have fun this summer even on a shoestring. Relentless research will definitely provide legitimate results such as Tabuelan and Tuburan.
The sudden hanker after seeing my Facebook friend's photos of their summer escapade adds fuel to my summer getaway desires. Well, I know it's just a state of mind but, now is the time to loosen up and make memories for summer too. Continue to peel on the next sections of this trip so you come to a whole experience of my Tuburan-Tabuelan getaway.
Tabuelan and Tuburan are Cebu's hidden gem which is located in Northwestern Cebu. These places can roughly be reached within three hours from the City proper through public transport and approximately two hours for private vehicles.
📚 READ: Have a Crack at Chasing Waterfalls in Camiguin Island Philippines
Maravillosa Park, Tabuelan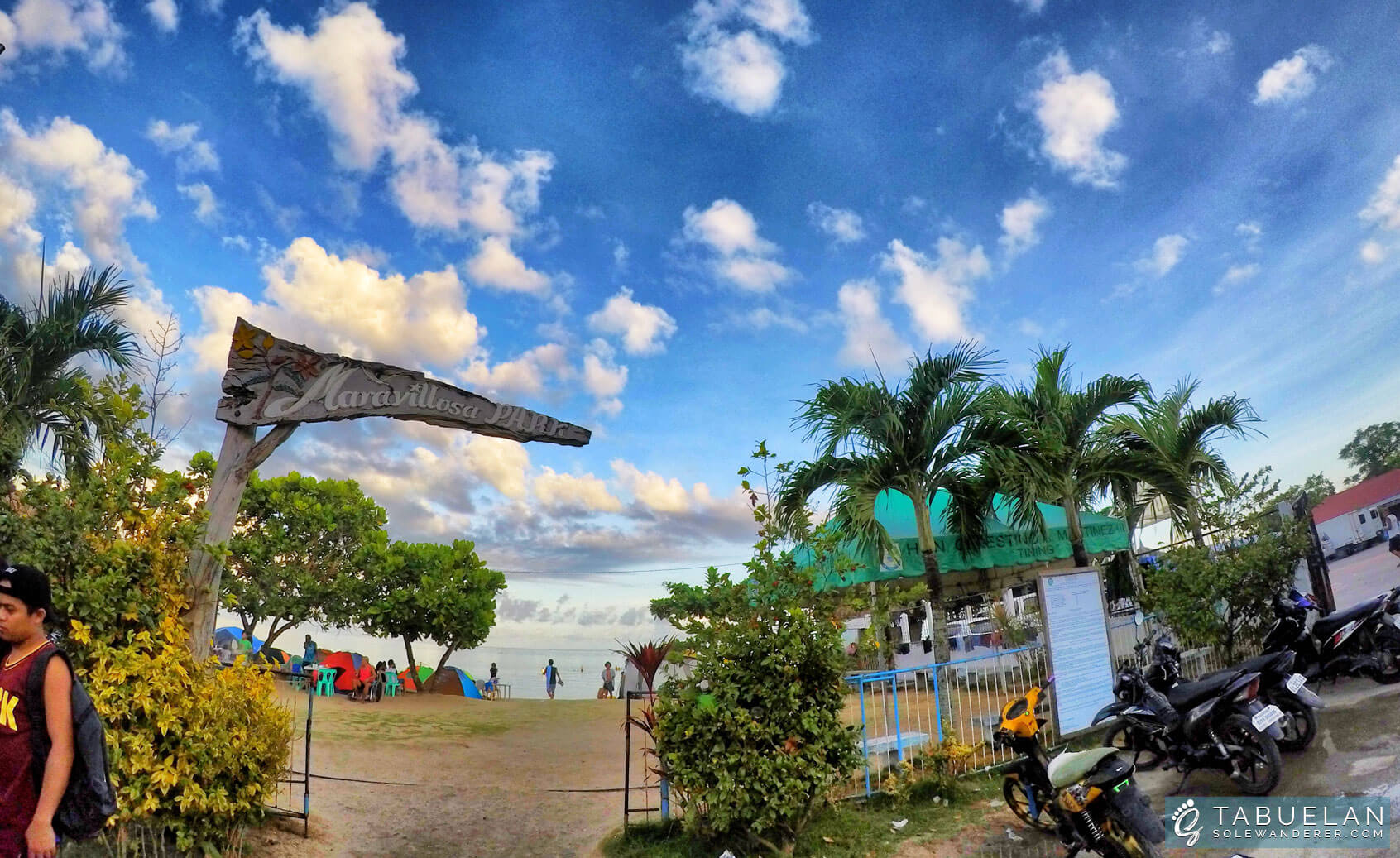 Maravillosa Park is one of the underrated beaches here in Cebu. This is a public beach where everyone can spend family days, reunions, and other meaningful events just like any other beaches in the Philippines. Presently, Maravillosa Park is yet to discover by many— this might be the reason why you aren't familiar with this place. This park is located in Maravilla Tabuelan, Cebu specifically, and solely managed by the Barangay officials to keep it clean, safe, beautiful, and organized.
The natural, white powder-like sand of the shore makes it ideal for beach activities like volleyball, frisbee, building sandcastles, or simply camping by the beach. The long-stretched, flawless beach of Maravillosa Park (or should I say the "beach park") has various cottages, private rooms, and camping tents available at reasonable prices.
I arrived at Maravillosa Park late Saturday afternoon without prior room arrangements. Thus, I immediately check the neighboring resorts for any rooms available but unfortunately, everything is occupied which leads me to camp at the resort.
Fun Camping Experience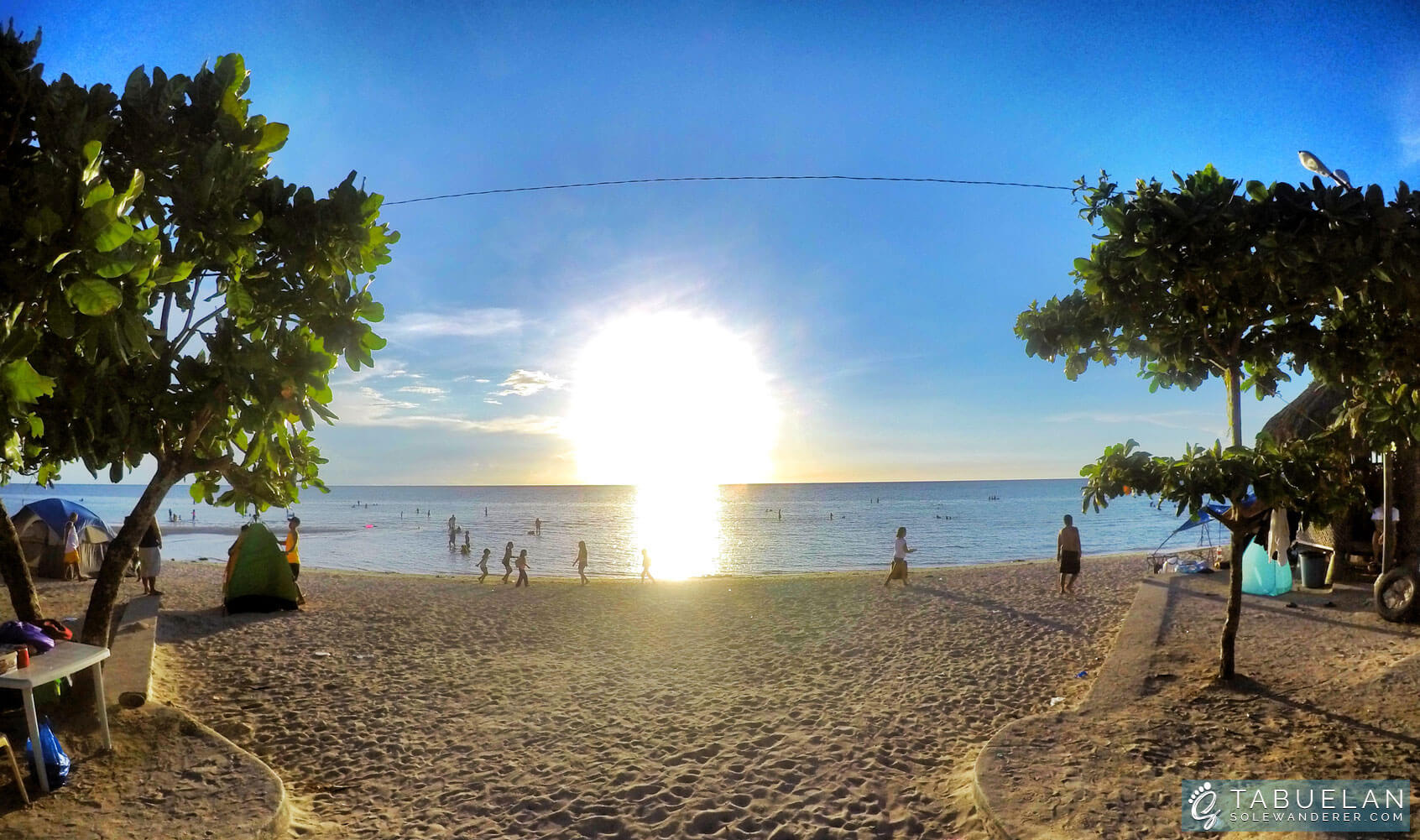 To my surprise, campers are spreading along the beach that almost covers the entire shoreline. I've noticed that this has been a favorite activity of all the visitors in the place. Camp goers tend to enjoy the whole night doing activities like a campfire, music jamming, drinking including night swimming. It's a great place to fly a drone too!
Watch Gorgeous Sunset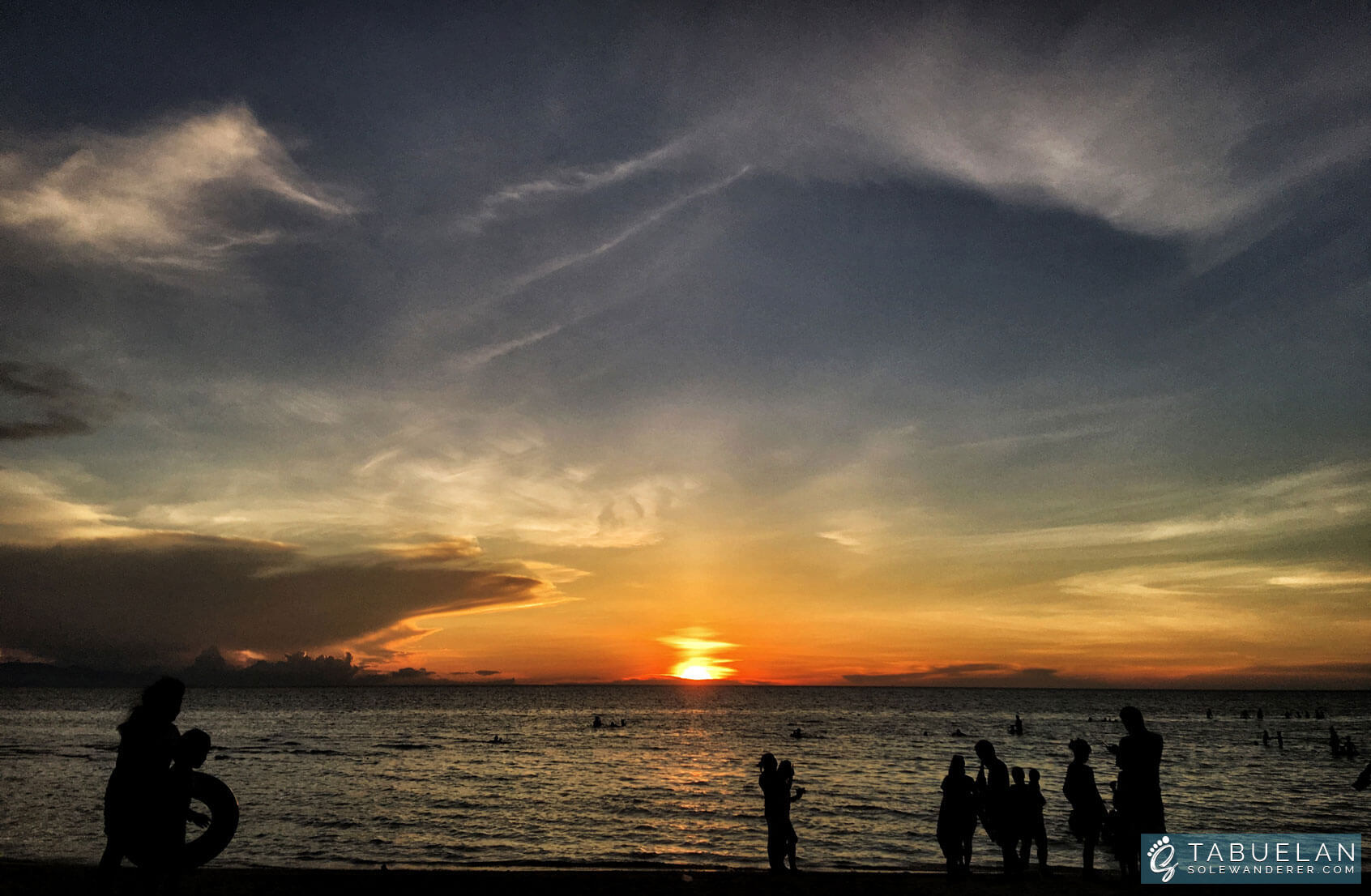 An article says: "It has actually been proven that watching sunrise and sunset helps fight against stress, anxiety or even depression".
It was absolutely the same feeling when I experienced the sunset at Maravillosa. The feeling when you are detached from the outside world (no phone signal, actually) and has nothing to do but to just sit down, have some drink and watch the beautiful sunset. Luckily, the weather was favorable and the calm sea complements the brilliant, rich color of the sunset — a truly comforting feeling.
Durhan White Beach Resort, Tabuelan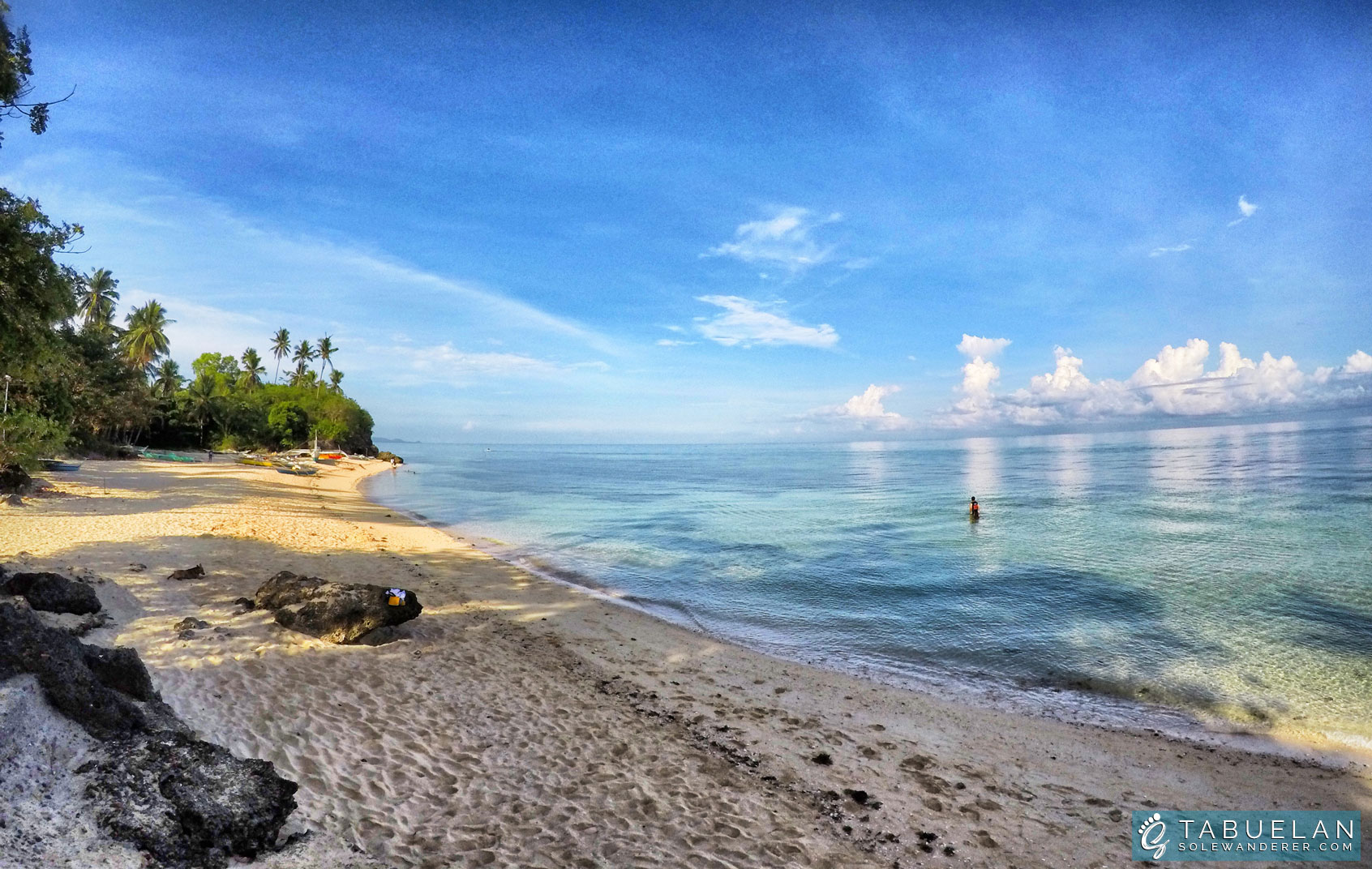 The next morning, I headed to Durhan White Beach Resort for a quick side tour. Luckily, I was too early that still, no one attends to collect for entrance fees. So, I managed to get into the resort and directly went to the shore, had a quick dip, and snap a few shots of the place before I headed to their canteen for breakfast.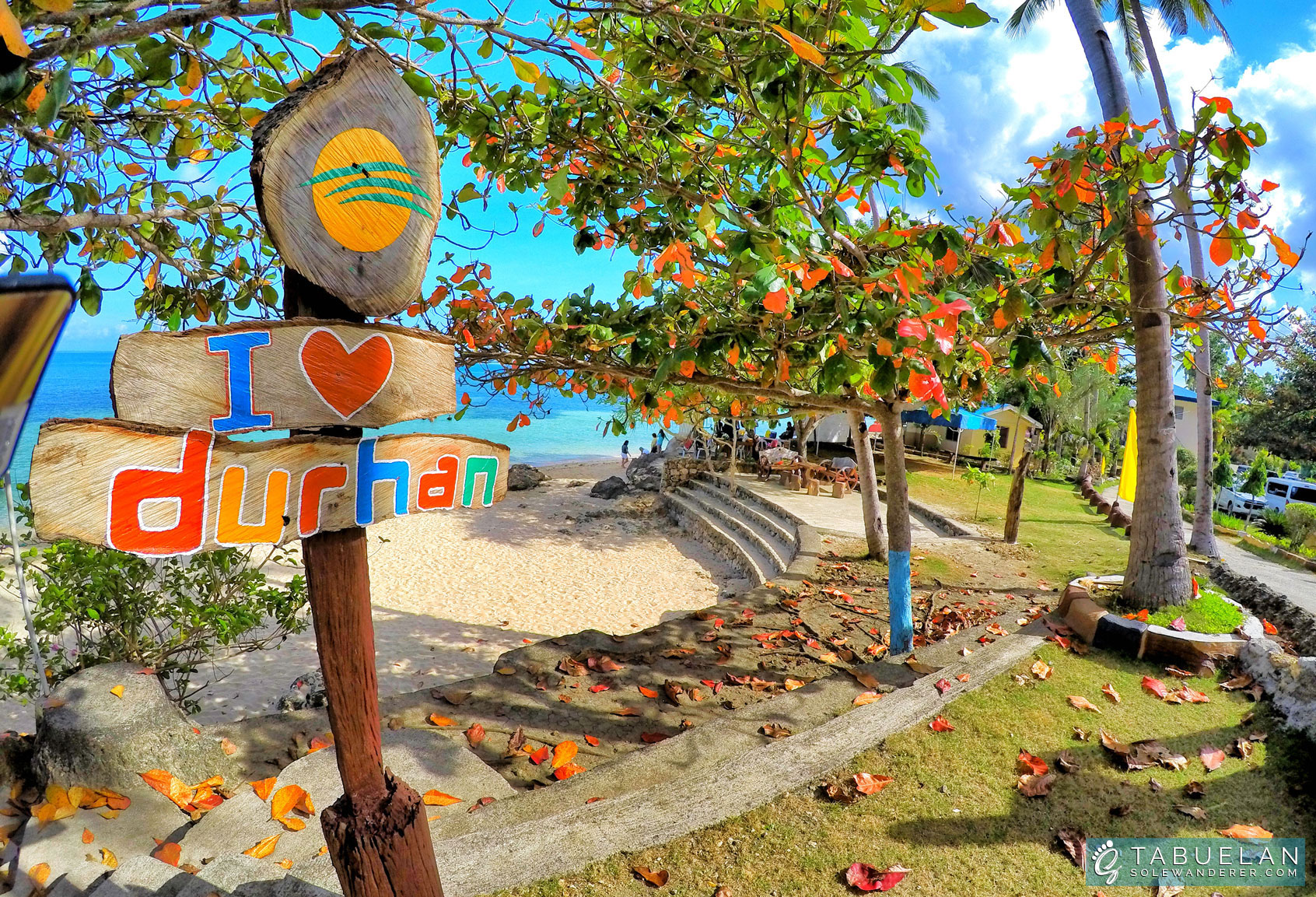 Actually, I went here to check for available rooms before I headed to Maravillosa Park but they were fully booked.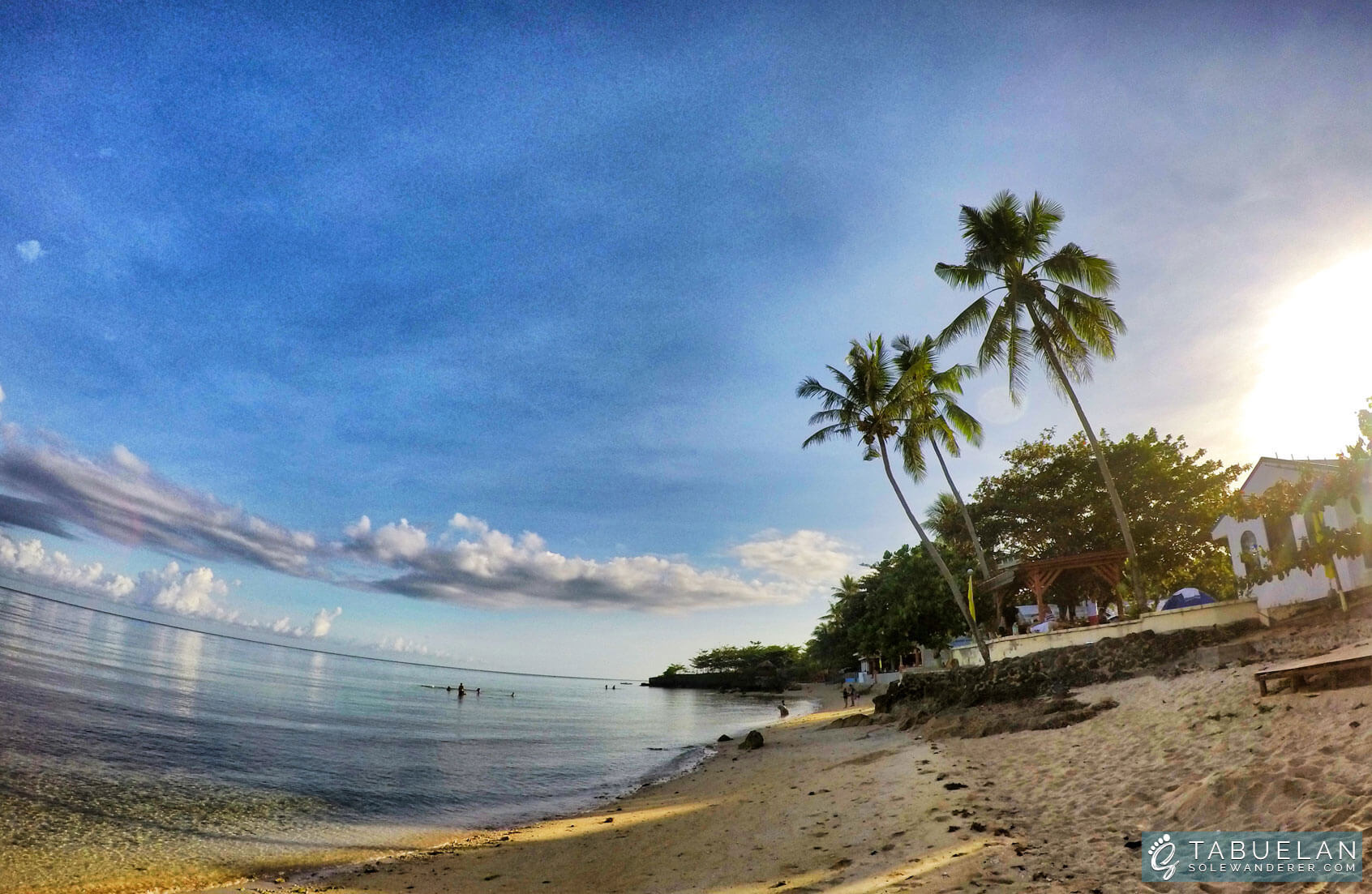 Durhan Resort's beach is as beautiful as Maravillosa Park but a smaller and private place. I recommend that you book a reservation online if you wish to come here especially during weekends and holidays as a lot of tourists are now flocking to this place nowadays.
Molobolo Spring, Tuburan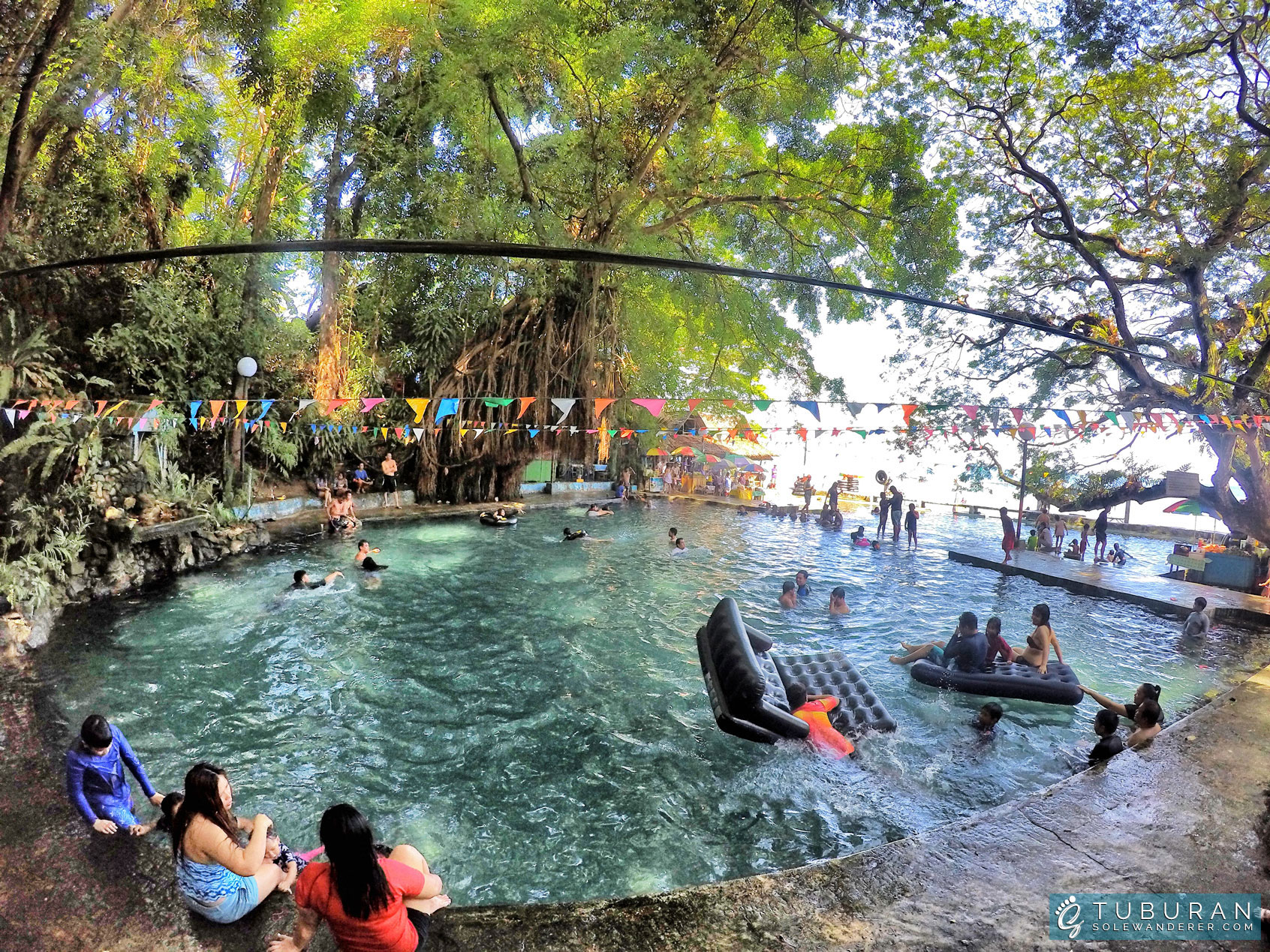 I immediately traveled to Molobolo Spring after a swift stay at Durhan White Beach Resort (making most of my day huh!). By the way, Tuburan is an hour away from Tabuelan and 4.5 hours away from Cebu City respectively.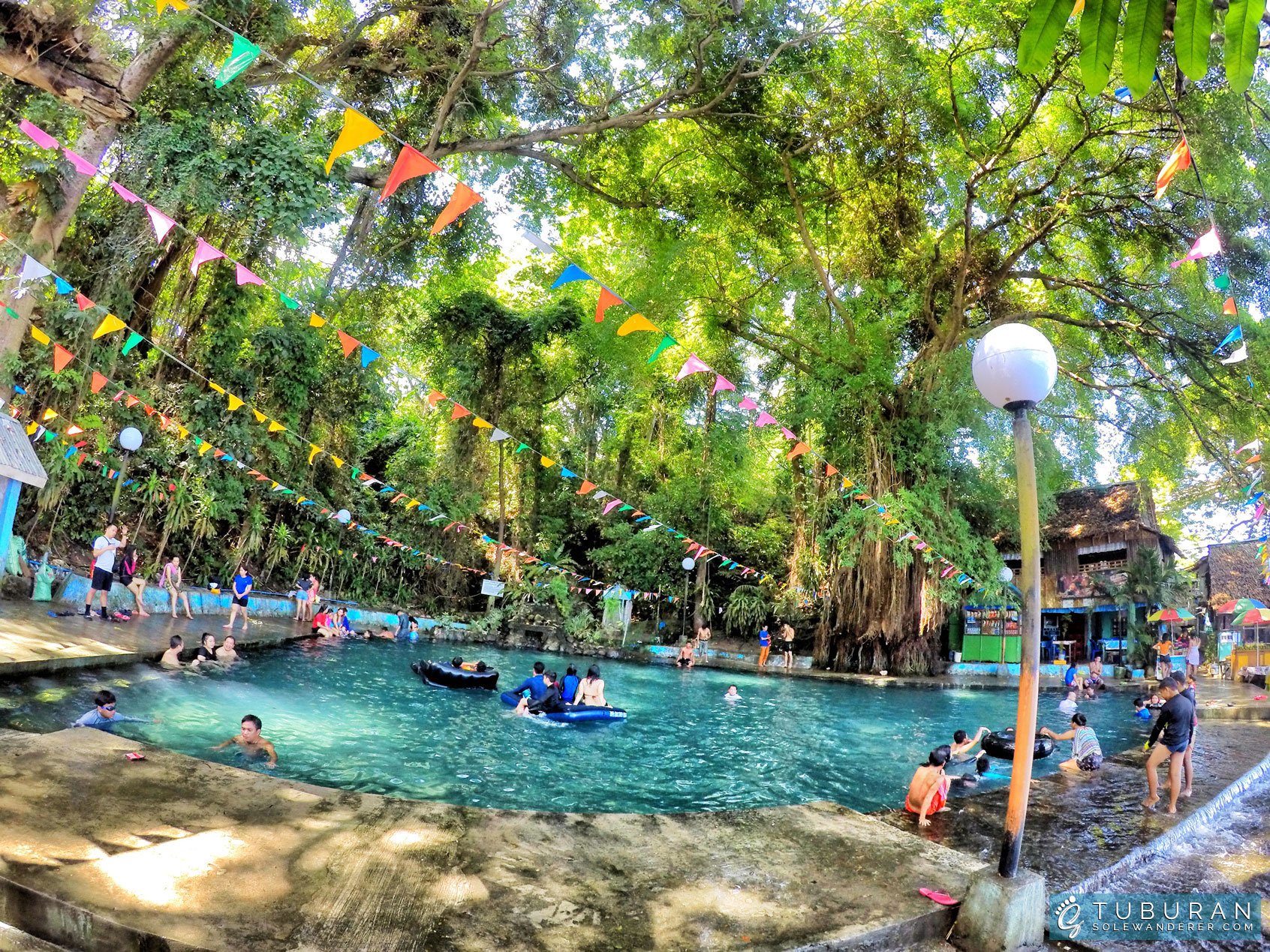 Under the scorching heat of the sun, finally, I arrived at Molobolo Spring at 09:00 AM. I was puzzled why they need to ask PHP 60.00 for a parking fee — that's way too expensive and left everyone with no choice as there is no other parking space available. Additionally, visitors are required to pay another PHP 10.00 for the entrance fee.
📚 READ: Beat the Heat this Summer in Guiwanon Cold Spring: Northern Cebu's Hidden Gem
The place was really crowded— that newcomers like me, don't even know how to get ourselves into the pool. In all honesty of my scrutiny, there is no crowd control in the area. But when you get into it, it's truly mind-blowing— the water is freezing cold and the huge rubber tree that covers the area also keeps the place cool all day.
They also have few cottages for rent if you wish to stay for a while or to have a picnic. There were 2 pool-size cold springs (5-ft deep and a 3-ft deep) and the freshwater coming from it actually exits to the sea which is just 2-3 meters away.
Itinerary for a Budgeted Travel
Estimated Rate per Person Based on a Solo Trip
Afterthoughts
…Though wandering alone can be literally boring and expensive, it could also get you better in every situation in a way— complete solace.
If you found this blog post useful, don't forget to hit share and like our social media accounts. Enjoy solo traveling!
Love what you just read? Pin this!