Singapore. A small country with just about 719 km² land area and a whopping 5.6 million total population as of 2017. Densely packed with numerous commercial towers, residential buildings and malls, everyone may think that outdoor activities such as nature hiking or trekking are impossible on this island.
There are actually few undiscovered hiking trails in this city-state that most people failed to spot, like The Southern Ridges located in the southern part. This 10 km hiking trail literally connects five nature parks: Mount Faber Park, Telok Blangah Hill Park, HortPark, Kent Ridge Park and Labrador Nature Reserve. Experience the exciting 3-5 hour walk on the ridges, step in Singapore history, appreciate the panoramic views of the city, capture the wildflowers and birds.
How To Get There
MRT— Alight at HarbourFront MRT Station and take Exit D, near Marang Road. Bus — Buses 65, 93, 188, 855 and 963 stops right in front Seah I'm Coffee Shop. Parking space is available behind the Coffee Shop for private cars.
READY? GEAR UP AND LET'S GO!
Marang Trail
We kicked off the course by traversing the Marang Trail around 2:30 pm. The tall rubber trees and loud chirping of cicadas overwhelmingly greeted us as we step into the trail. And the cool breeze of the wind whispered on our ears — we are in the forest indeed! We are not lucky enough as we are expecting to see birds like Greater Racket-tailed Drongo (Dicrurus Paradisus) amid the lush of greenery.
TIP: Perhaps starting off early in the morning or late afternoon walk to avoid too much sunlight.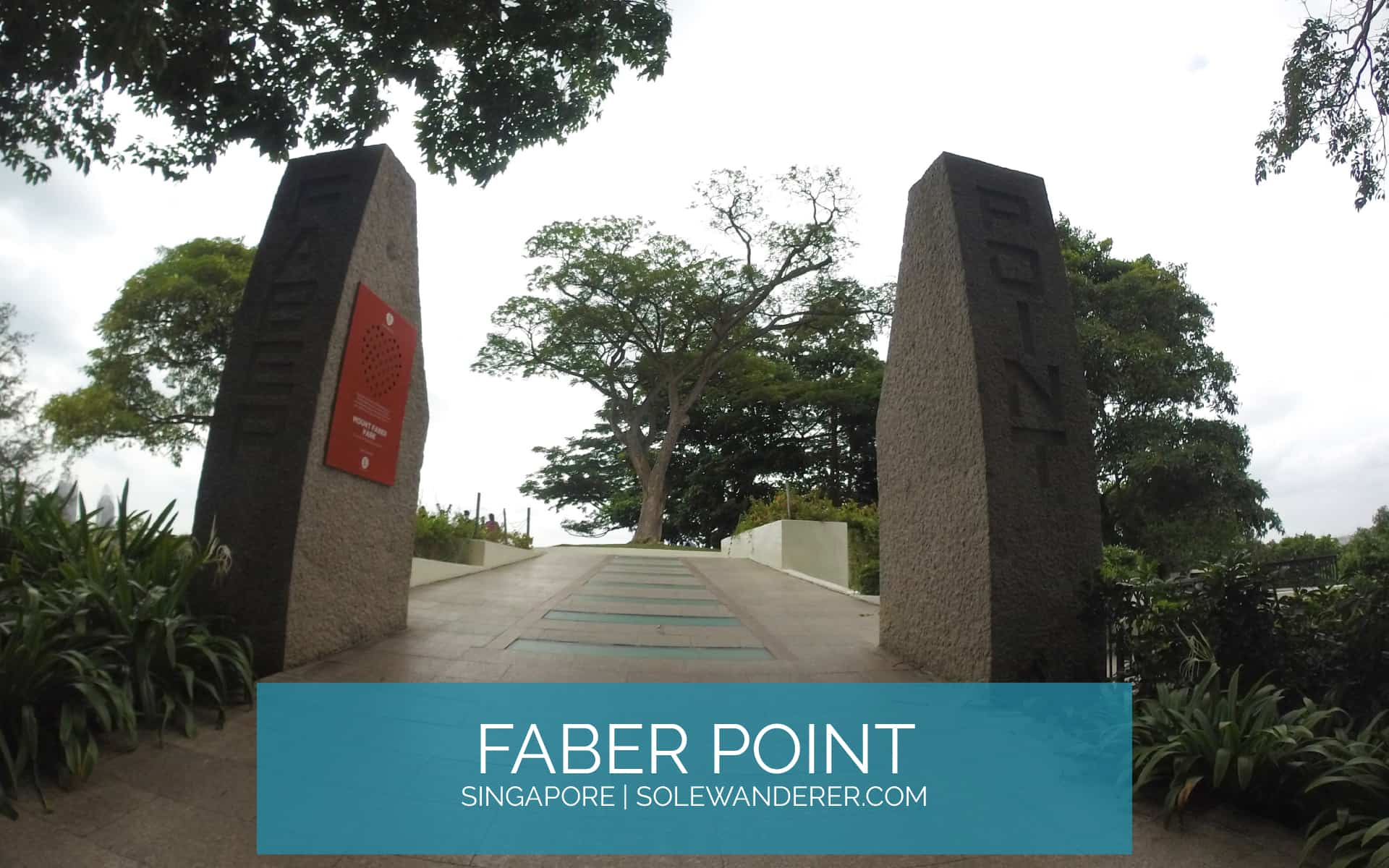 CAUTION: Trail covers 70 meters elevation, take extra precautions if your with children or elderly. And to explore this trail at night, torch is highly needed as this trail is not lit after dark.
Faber Walk
Faber Walk is the top of Marang Trail. Here we enjoyed the panoramic view of the city, Singapore's waterfront, and the southern islands. I never skipped the tourist telescope, I took a peek on the cable cars hovering the skies along the Mount Faber line — simply astounding!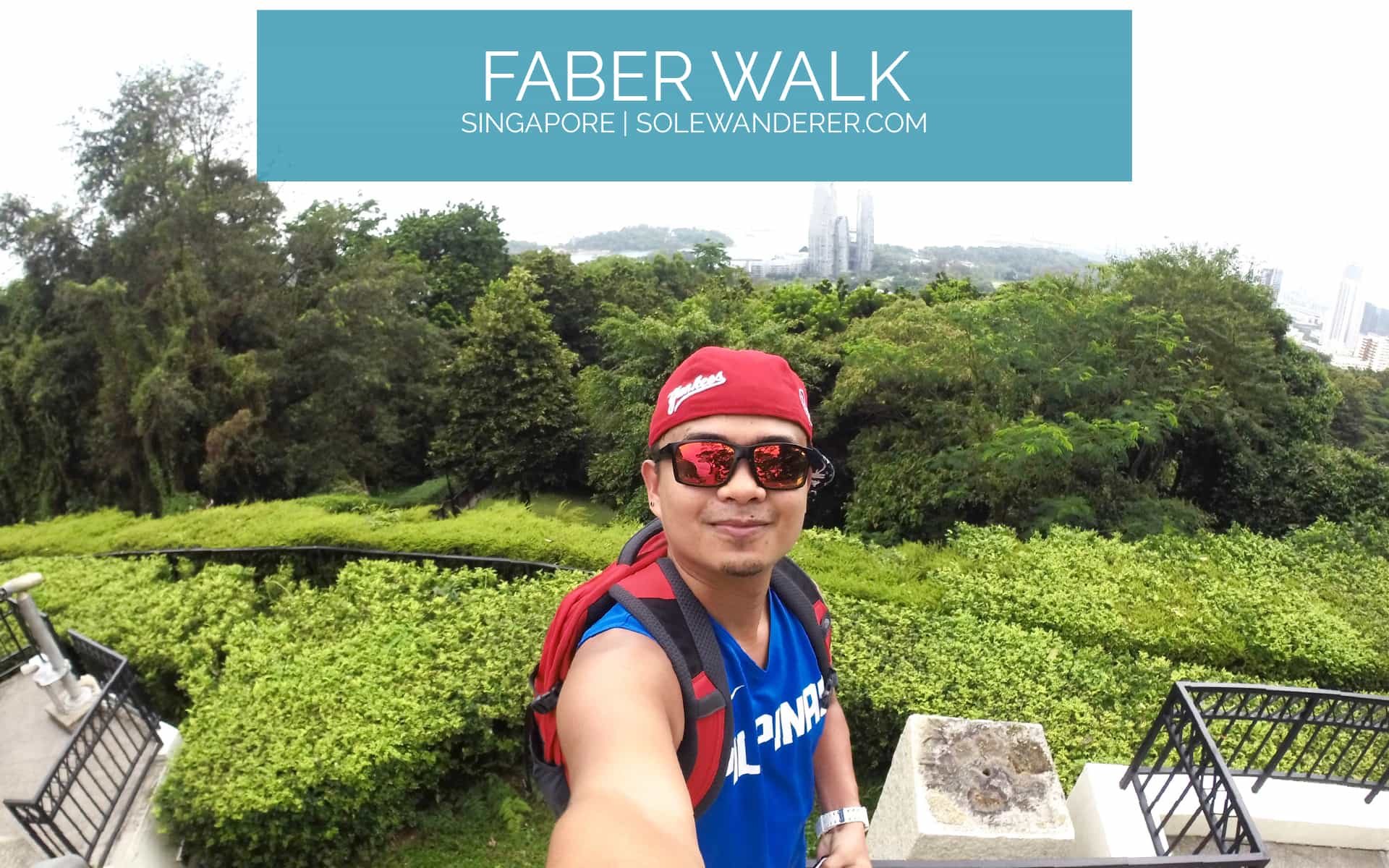 Henderson Waves
Personally the best part of the course. We even had our own human waves right in front of Henderson Waves signage. The nutmeg tree is directly noticeable right after you stepped on the entrance, which symbolizes that this place was once a nutmeg plantation.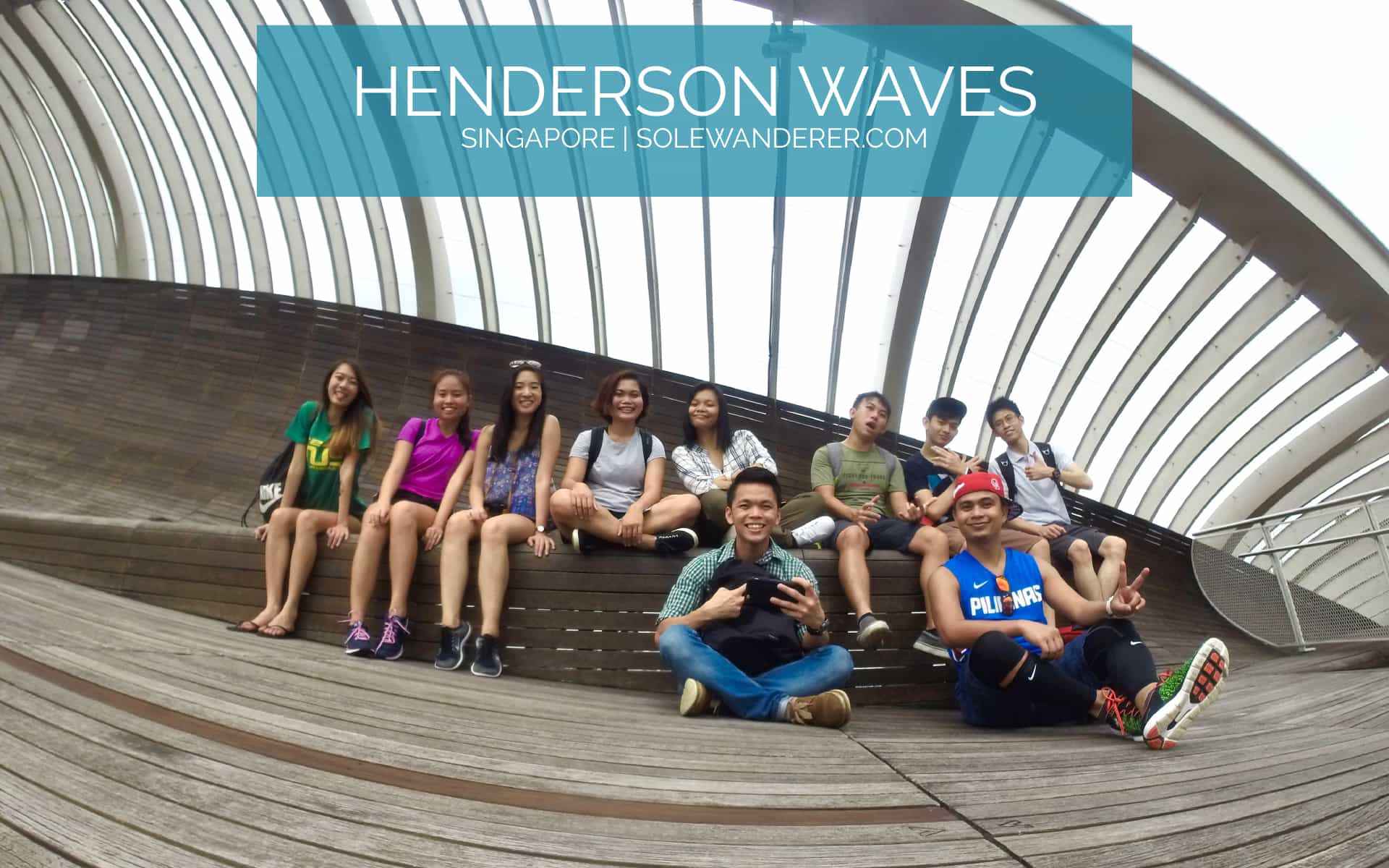 This 274-meter long, wood-paneled pedestrian bridge is at 36 meters above Henderson road and is still the highest pedestrian bridge in Singapore. This undulating wave-like shape of the bridge is truly captivating— not a surprise it is one of the most popular spots during weekends and holidays.
TIP: Carry a light pack with water, snacks, insect repellant, sunblock and towel.
Forest Walk
This 1.3 km lush of the secondary forest canopy is perfect for birds spotting. Who would know we could meet and greet unique kinds of birds which most of them I saw for the first time.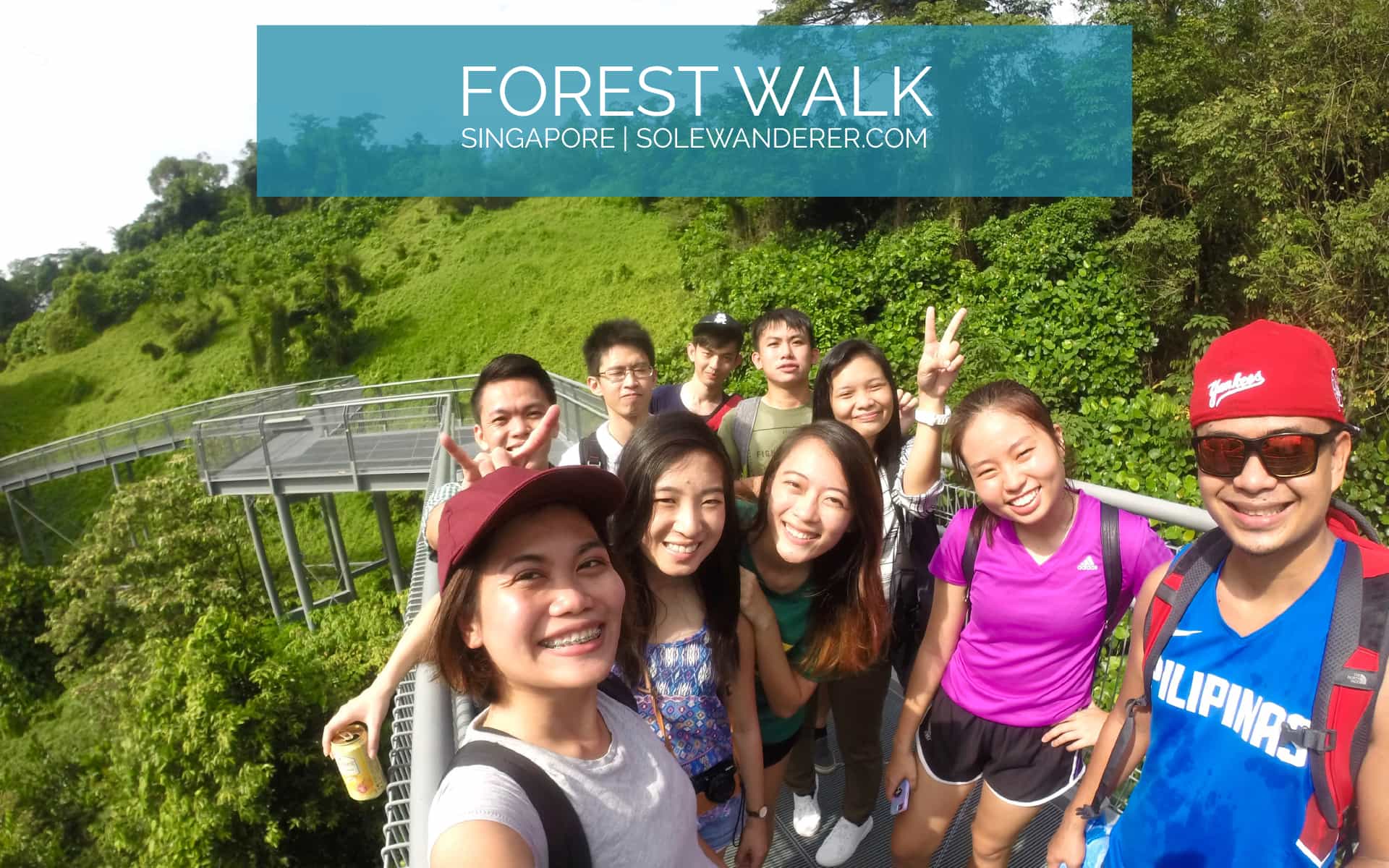 The elevated metallic walkway gives us an overlook of the Singapore forest and there are no shaded areas. As a result, we are exposed to the sunlight and everyone is sweating out but believe will be all worth it. An early or late afternoon walk or run is the suggested timing to avoid too much sun.
CAUTION: $5,000 fine for feeding monkeys, don't dare to do so.
Alexandra Arch
Be endowed with this 80m long, steel-and-granite structure under the shimmering heat of the sunshine. This 4m wide bridge "Gateway to Nature" is smaller than the Henderson Waves and is designed to resemble an open fig leaf which also provides seamless links between the hills of the Southern Ridges.
The unique architecture of the bridge attracts nature-goers. Its curved deck is tilted 70-degree angle opened across the road. This Alexandra arch will be lit up by LED lights at night which changes colors at intervals between 7 pm and 12 am. Cool huh, what are you waiting?
TIP. Bring an umbrella as there are only little shaded areas along the way, just in case it rains.
Hort Park
Explored this themed garden displays such as Silver Garden and Golden Garden. You will notice that this place is exceptionally well-maintained like any other parks in Singapore. This garden is an ideal place for a group retreat or simply for those who want to be alone and explore with nature. Certainly, HortPark is one of Singapore's gemstone in a city jungle where individuals could learn about varying kinds of flora or the like.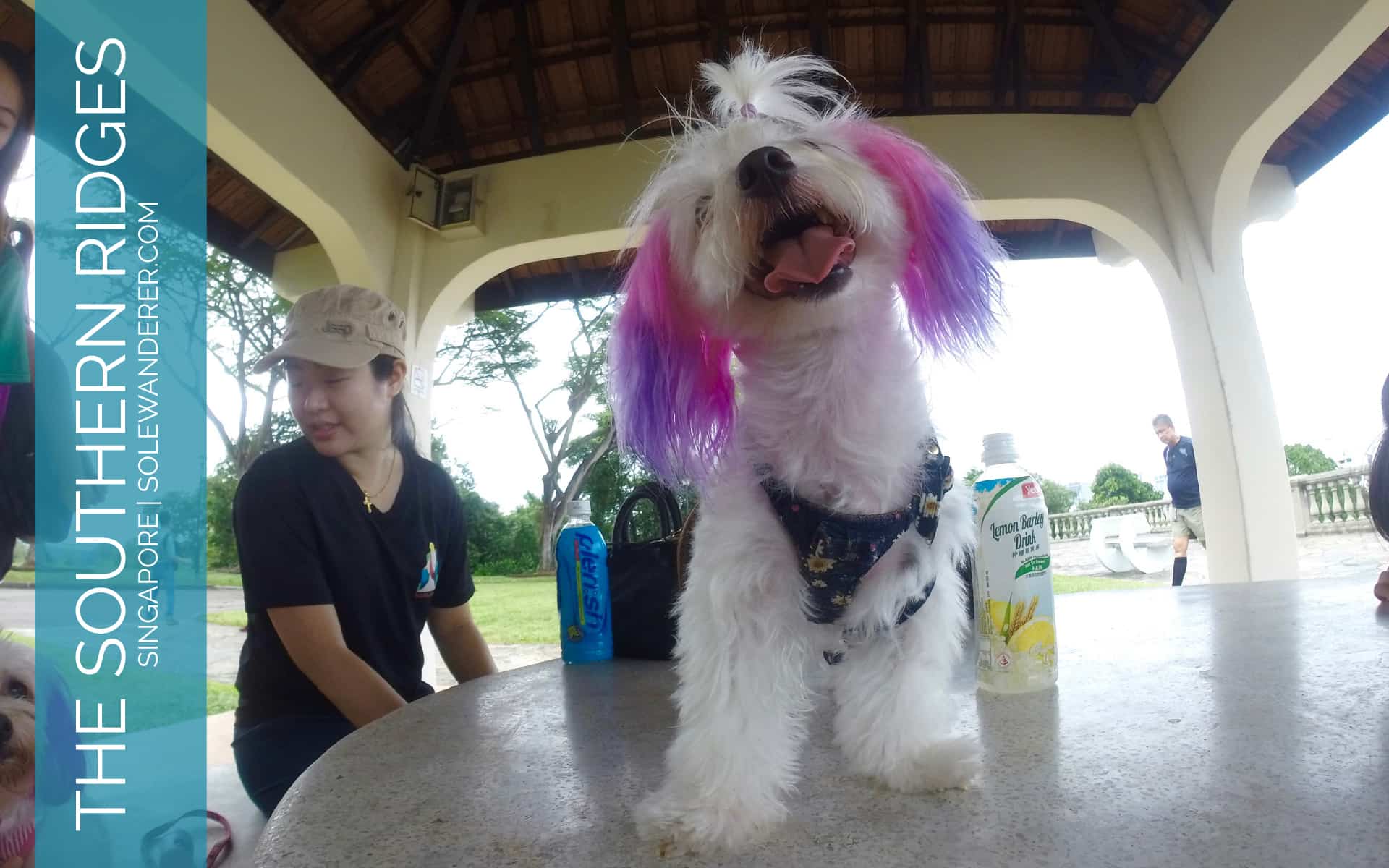 There are a variety of flowers and plants around and surely 90% of the goers meet them for the first time. Each themed garden features a flower with a nameplate on it and a barcode for instant searching of the subject details.
Canopy Walk
This 280-meter long boardwalk that links to Kent Ridge Park is pretty much the last park we explored during the course. The metallic bridges entwining in and out of the breathtaking tree heights will let you access the biodiverse secondary forest.
The course was completed around 6:30 PM at Science Park Drive near NUH and NUS. So that wraps up our 4-hour walk at The Southern Ridges. I would definitely consider having a walk again in this place in the near future.
[boxtitle title="Video"]