Bali! Yeah, we have drooled at endless articles and photos of our buddies on social media holidaying fashionably in Bali. And not forgetting their lavish escape at the island of Gods. Now it is our turn!
This is our very first time visiting Bali and our arrival just went smooth and fast — thumbs up to this modern terminal! One thing we immediately noticed in this Ngurah Rai Airport (Bali International Airport) terminal is its enormous space and its contemporary design which we really expect because of its rapid economic growth.
Tourist areas like Bali, expect to get ripped off by cab drivers in the airport— so be cautious in negotiating. Although we got our cab from the designated counter, still what a rip off.
Kuta District is one of Indonesia's major tourist destinations. Covering 17.52 km2 land area and known internationally for its long stretch of sandy beaches, varied accommodations. Indeed luxury resorts, clubs, and restaurants located just across the beach is not a surprise.
Also Read: Cross-Country Travel from Singapore to Kuala Lumpur, Malaysia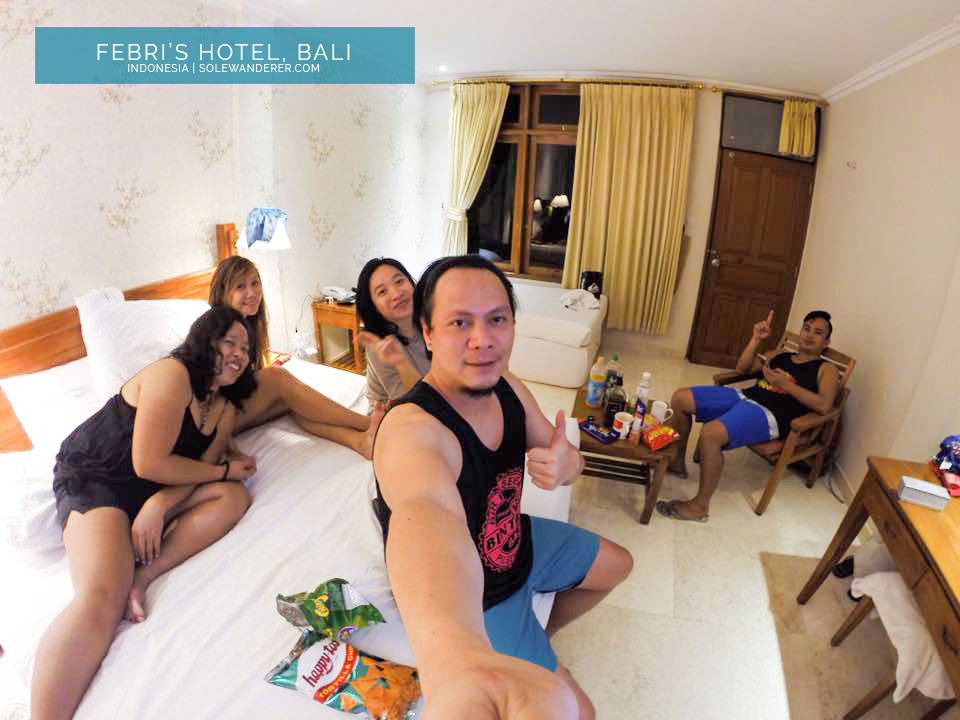 Accommodation-wise, Febri's Hotel & Spa stood up and gives us a good impression — thanks to TripAdvisor, their travel-related reviews are always a great help for travelers.
Our two-days and two-nights stay in this hotel are one for the books. They have their own pool, clean & spacious rooms and of course sumptuous food! Free breakfast is always generously prepared and in a wide-range menu? They got an authentic local menu too, truly mouthwatering! Check out what we've got!
Taste of Local Food and Drinks
Well as a traveler, local food and beverages are always in the top 3 of the travel bucket list. Who wouldn't list it in Top 3? Landed in Bali Airport around 6:00 p.m. local time. A two and a half hours of flight from Singapore has somewhat drained our energy!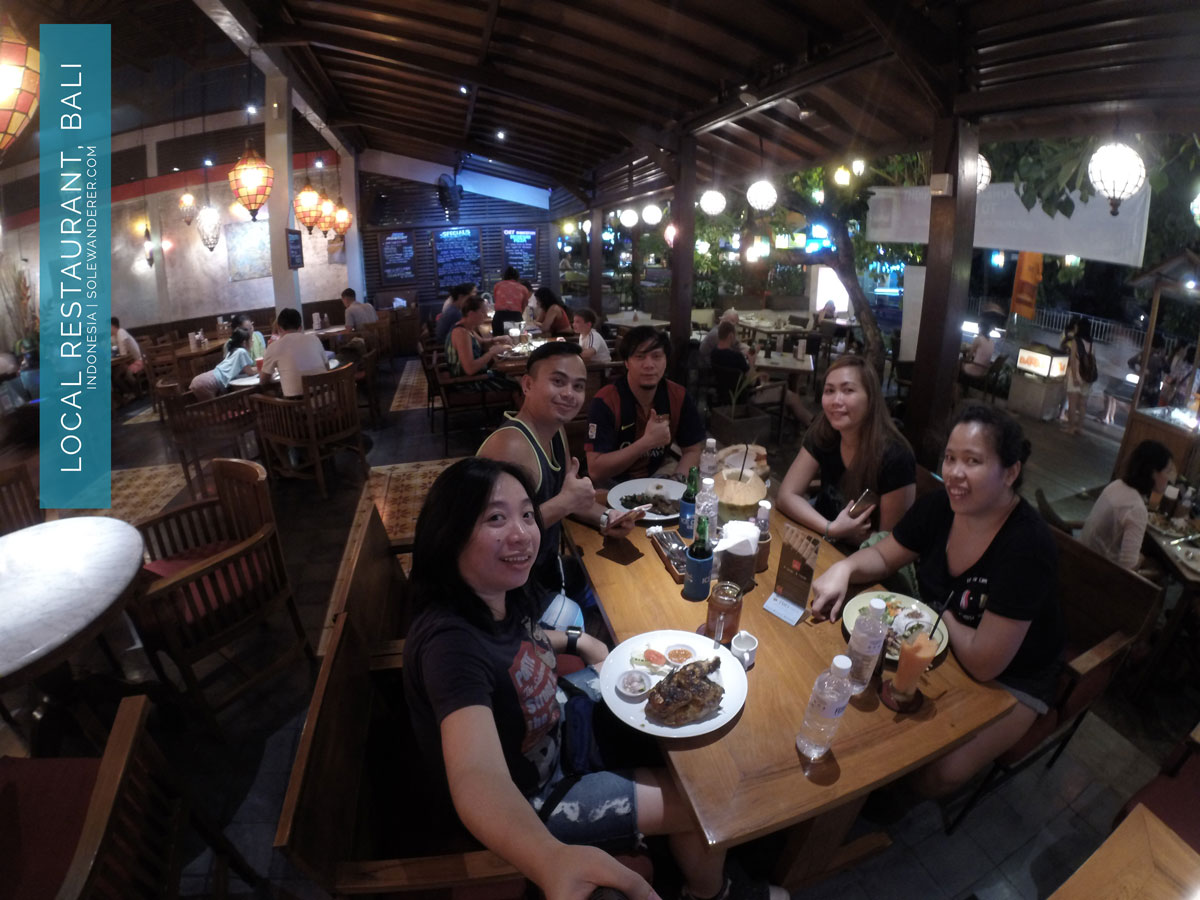 With growling stomachs, we starved for comfort food and refreshing beverages. And right after we checked in, the search for great dinner has started. After a few minutes of walk, finally found this perfect resto nearby. Ordered of course local food "Ayam Madu" (spicy honey-chicken), "Ayam Bakar" (charcoal-grilled chicken) and a local beer called "Bintang" — awesome welcome dinner, we are in Bali indeed!
Trivia: Bali International Airport is just 5.4 km in distance or 15-minute ride. Bali is a part of Indonesia but it does not share the same time zone with its capital— Jakarta. Rather, it shares the same time zone with Singapore, Kuala Lumpur, and Perth.
Dessert? We haven't planned for it until we saw these freshly-made churros (Spanish dessert) with a variety of toppings to choose from. Just sold along the road, a few steps from the resto where we had our dinner.
Following our itinerary, we've initially planned to explore nearby spots first and have our surfing lessons on the first day. But just after breakfast at the hotel, we met this local tour guide just outside Febri's Hotel.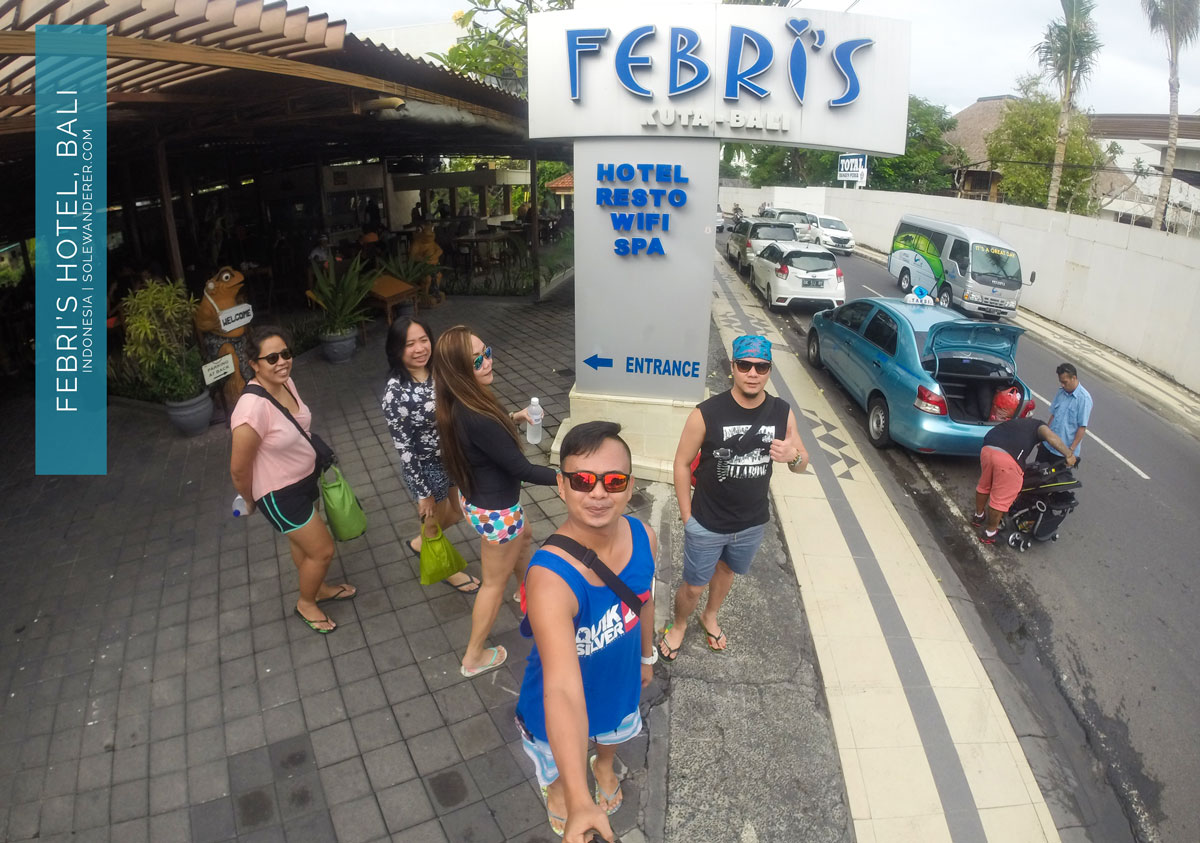 Equipped with a sense of humor, promising excursion deals, and just enough English words— this local tour guide gives us a good impression, so we had an IDR 500,000 (~$37) deal for a one-day island tour. With a promise to refer him to our friends when we get back, though it was a great deal — you are the judge!
Extreme Water Sports Experience at Nusa Dua
Not known to all tourists, Bali is also famous for its Marine Water Sports. There are actually few spots for these water sports in Bali, Tanjung Benoa and Nusa Dua.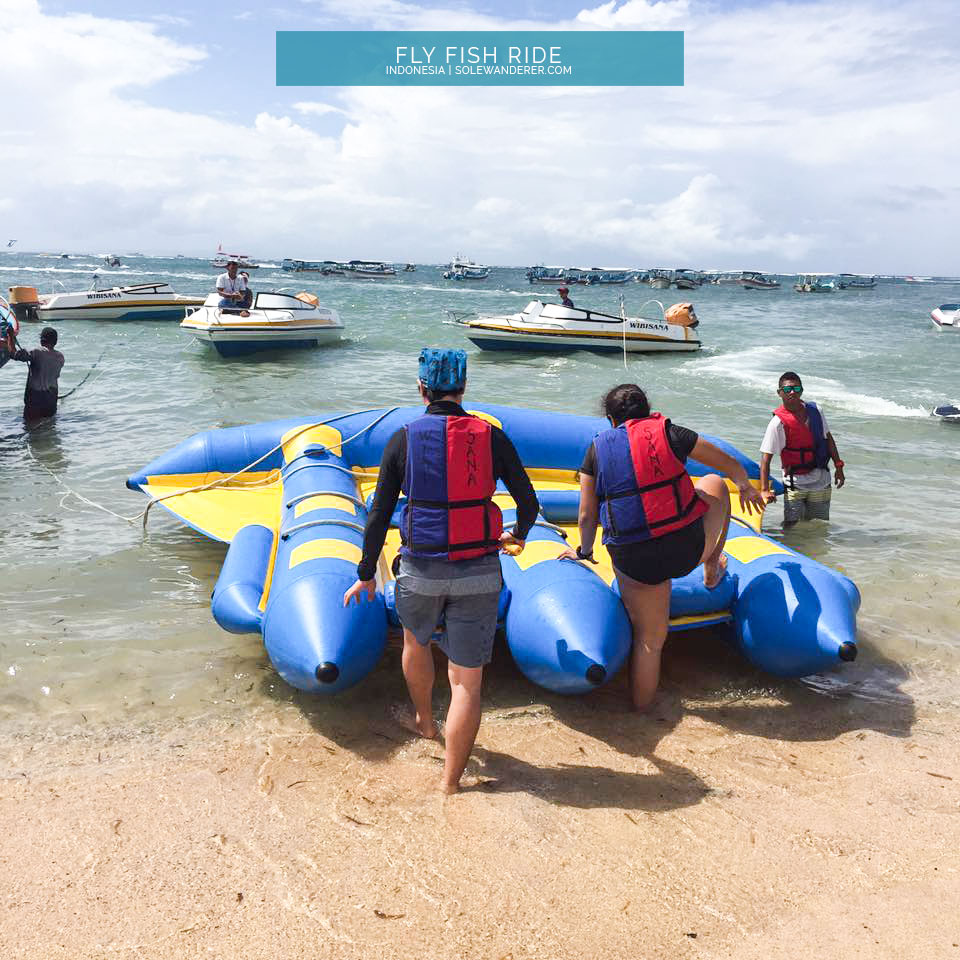 TIP: As these places are highly commercialized, their activities are usually rushed to cater more tourists.
Enjoy the fantastic water sports activities from motorized to manuals such as Parasailing, Donut Boat, Fly Fish, Banana Boat, Wake Boarding, and many more.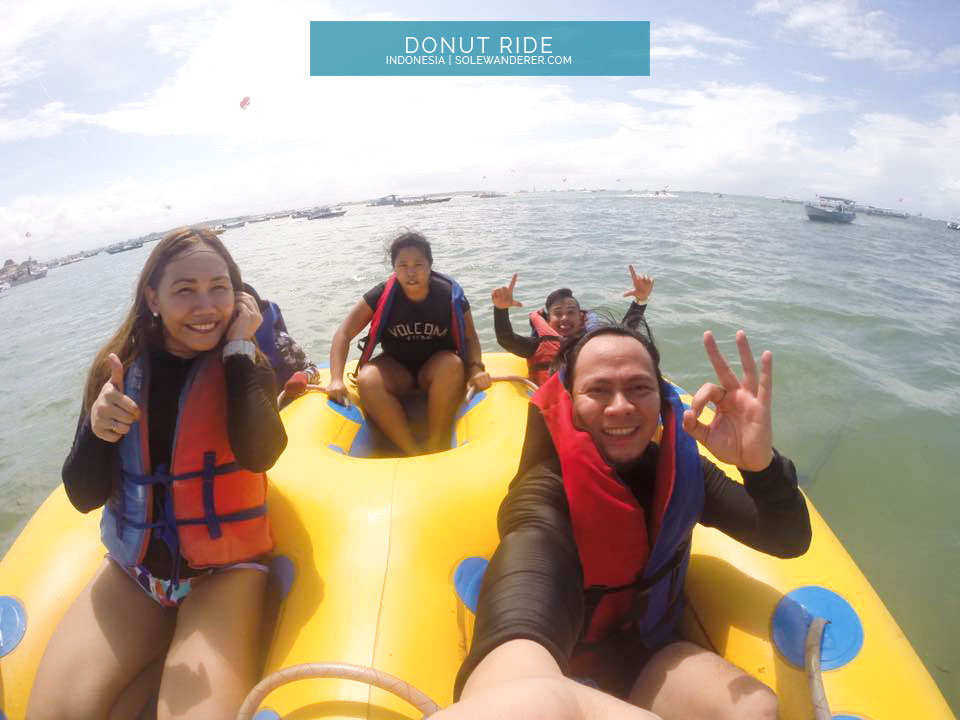 Spent a few hours with these crazy water sports activities will surely be an experience for a lifetime. Enjoyed the hair-raising ride on a Fly Fish, adrenaline thrill onboard a five-seater donut-shaped wake slide and the awesome parasailing at the greater heights.
Enjoy Mouth-Watering Seafood Dishes at Jimbaran
Also famous here in Bali is to dine on this stretch of beach surrounded by seafood restaurants in Jimbaran. Like any other tourist destination, prices are extremely high for fresh seafood.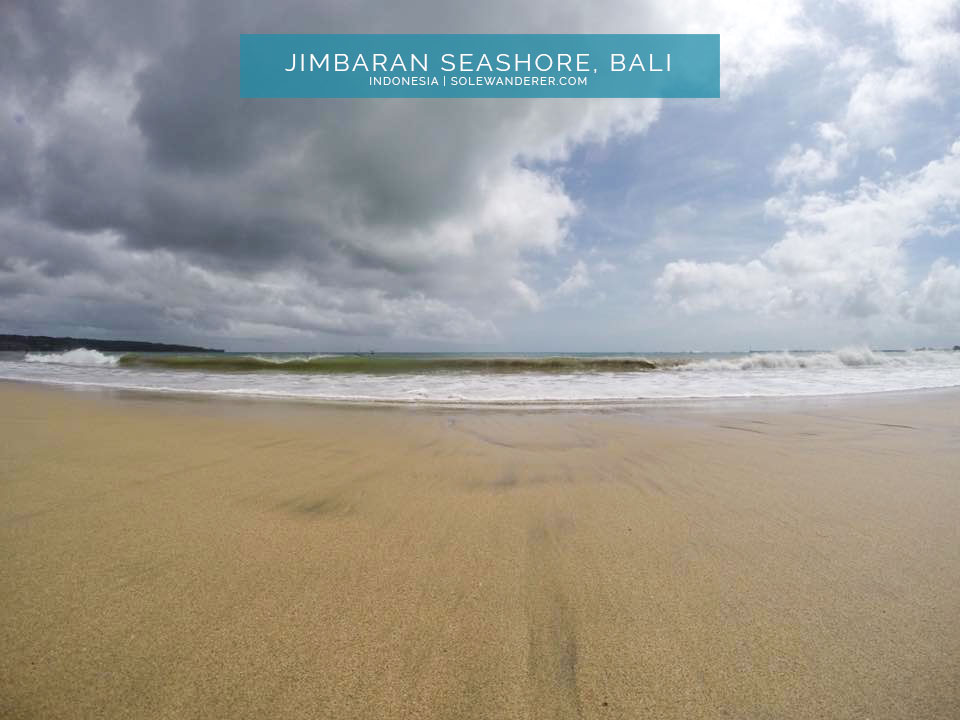 But the solace to the expenses is the view is the colossal waves around the stretch of the shore in front of us while enjoying our food.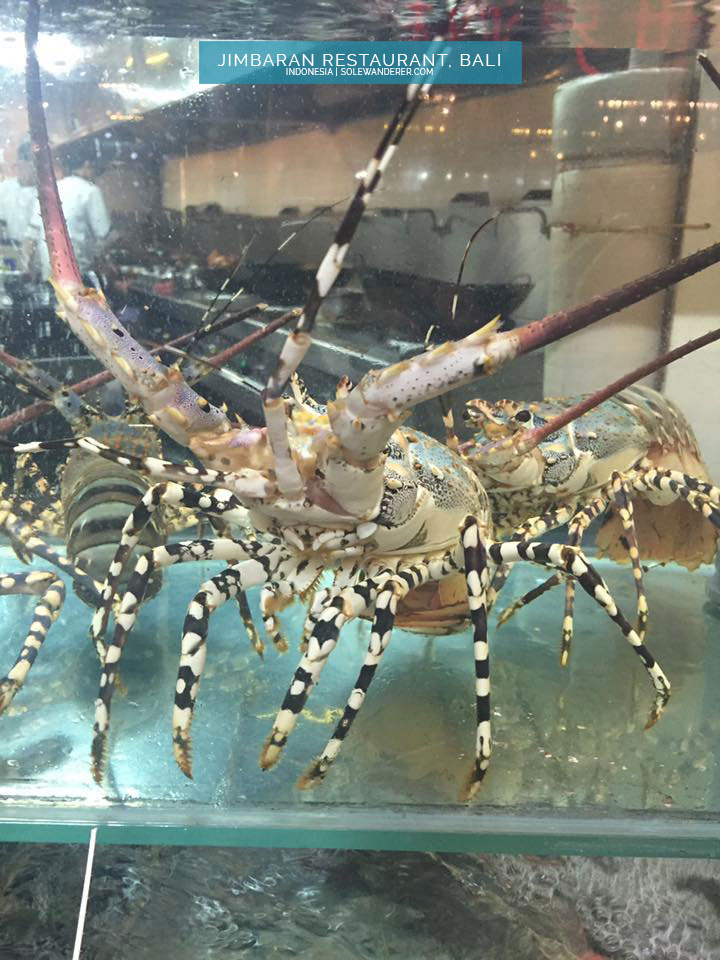 This place also offers a stunning view at night. As this place is near to the airport, everyone could see the airplanes arriving or taking off from the airport just across the water.
Witness Hand-Crafted Silver and Gold Jewelries
When you hear about Bali, one thing will pop in your mind is waves, beach, surf, etc. But wait, have you ever heard of handcrafted pieces of jewelry and how tedious the is the process? Check this handcrafted jewelry store in Celuk Village — just along the way heading to Ubud.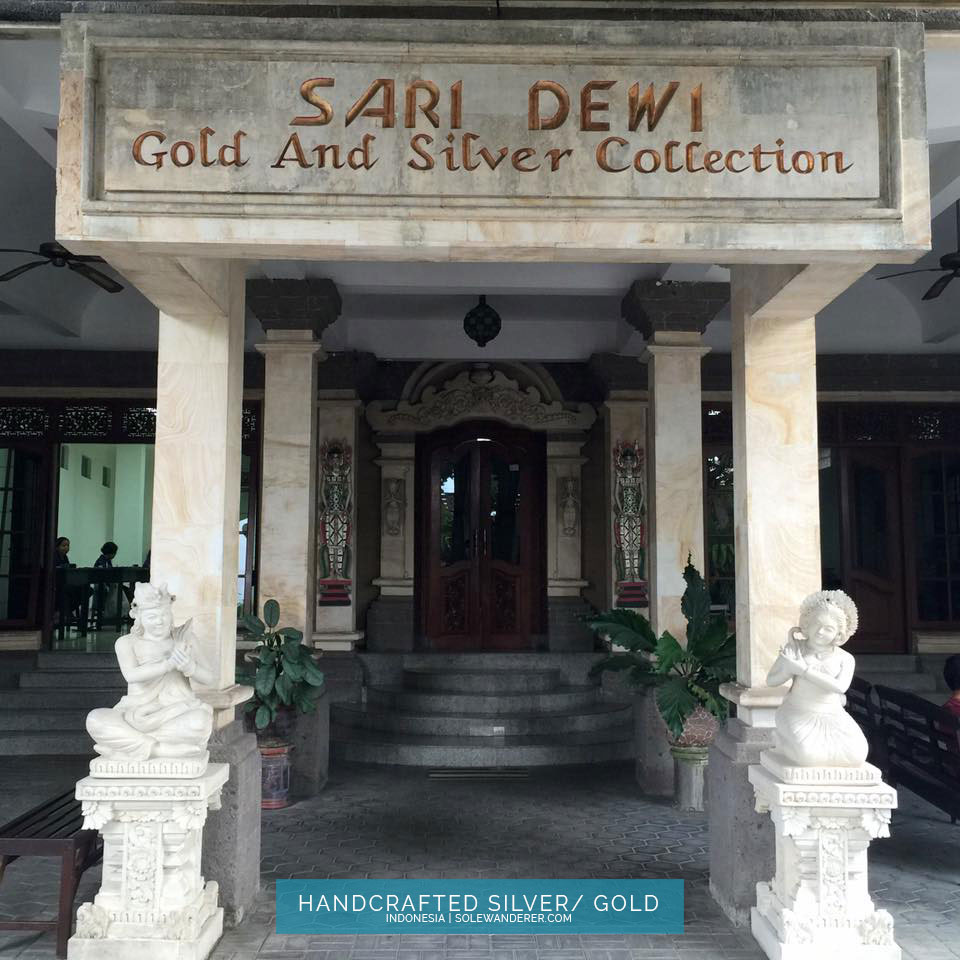 Witness the skilled workers creating, molding those creative jewelry designs right before your eyes. If you are obsessed with jewelry especially gold and silver, you will surely love this place — they got it all for you from necklaces, rings, bracelets, figurines, and even artworks. Prepare your credit cards!
Be Amazed by Balinese Paintings in Ubud
We, ourselves love paintings. So we have a stop-over in a few local painters shops also in Ubud. Bali is also known for this— galleries are everywhere.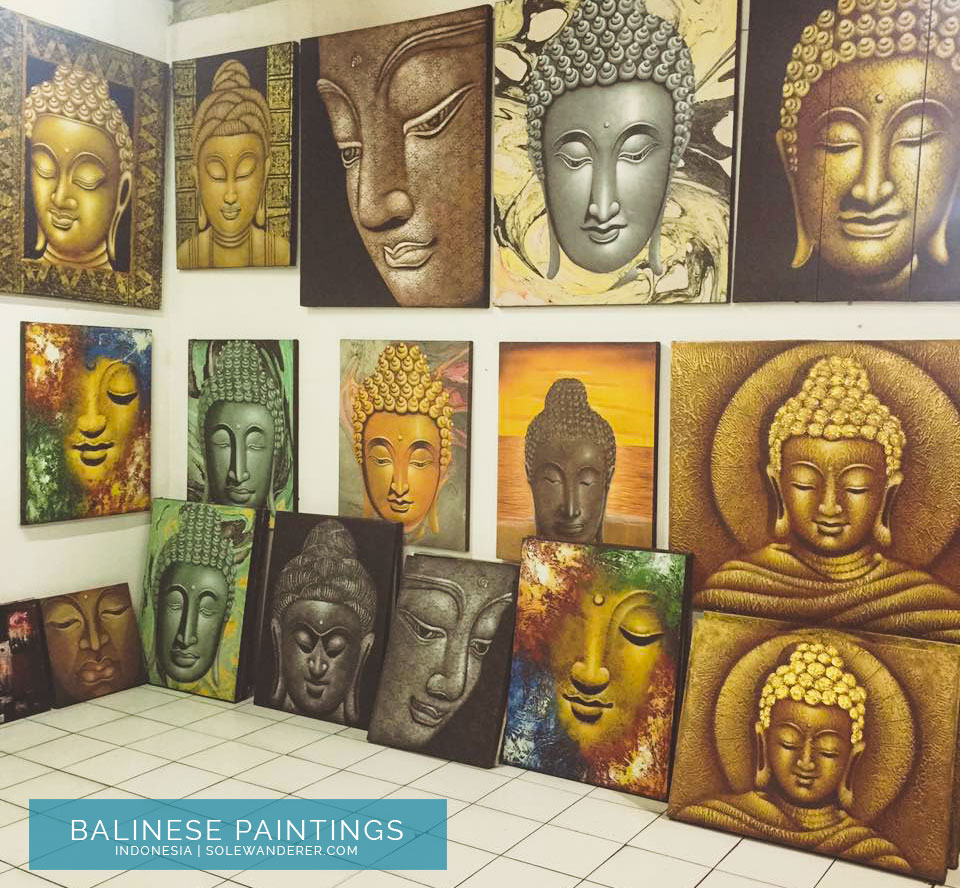 It's already given that these artworks are already beautiful, but one thing amazed us is the quality of the paintings and how it is done on canvas. Each painting is meticulously created and you can have the picture with the artist (if you buy one) that's what it makes special.
Forget about the one sold in the market or those commercial paintings inside the malls or those you can find in the streets — they have nothing special.
Face to Face Encounter with Civet Cats in Kopi Luwak Plantation in Ubud
Have you heard of Civet Cat coffee? Well, Bali is also quite famous for this — in fact, this is the most expensive coffee in the whole world. Yes, you heard me right! This is a must-stop attraction if you happen to be in Bali, especially if you are a coffee lover.
TRIVIA: Coffee cherries that are not digested by Civet cats are high quality coffee beans.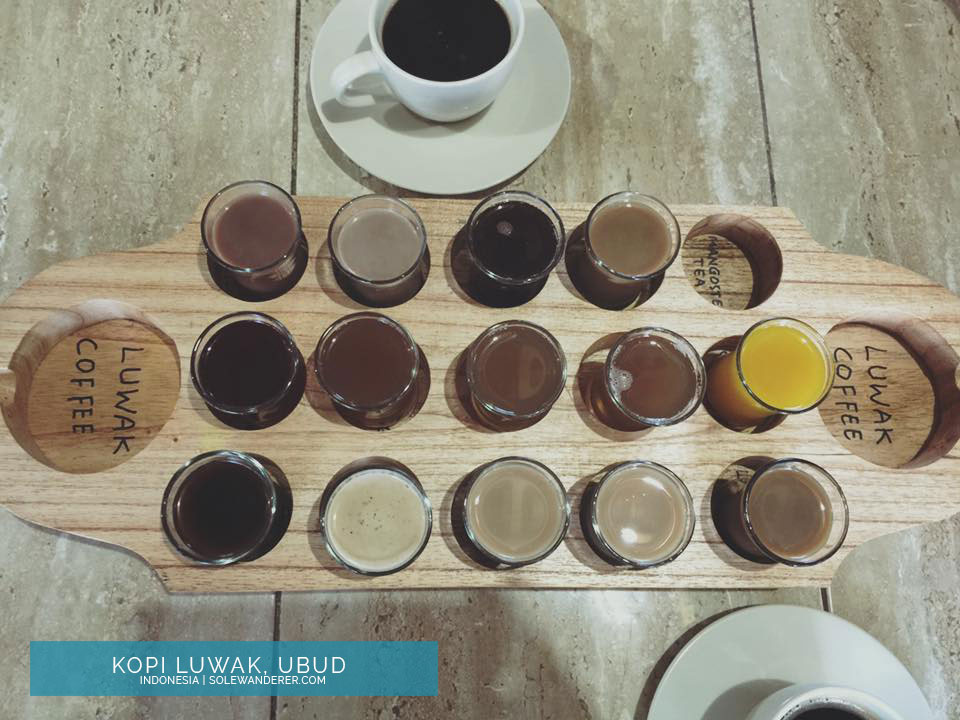 The whole process of this Kopi Luwak makes it expensive. Imagine coffee beans are eaten by these Civet cats, then became their poop before they are collected for processing. These collected beans are thoroughly washed don't worry before they are toasted and grind.
Chilling Experience of Balinese Music in a Traditional Balinese Village
We are conveyed to this old Balinese village by our tour guide. Seeing these number of individuals rehearsing traditional Balinese melodies for an occasion is such an honor.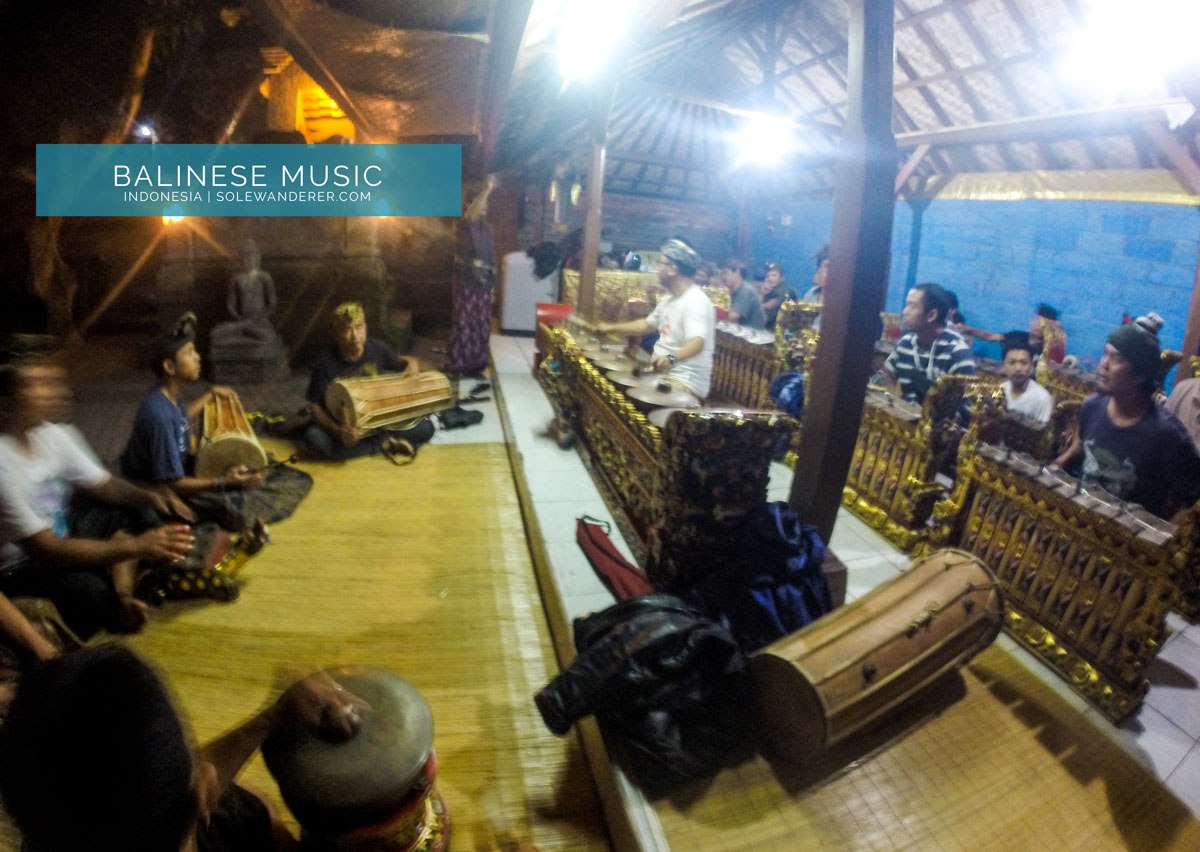 This group of villagers is so accommodating to the point, that they even gave us a brisk visit to their village called Desa (Penglipuran Village) for FREE!
These days, the number of foreign travelers is overwhelming most of them went to these indigenous villages. This old village still shows up in an Indonesian TV station, which is utilized as a shooting FTV (TV Movie).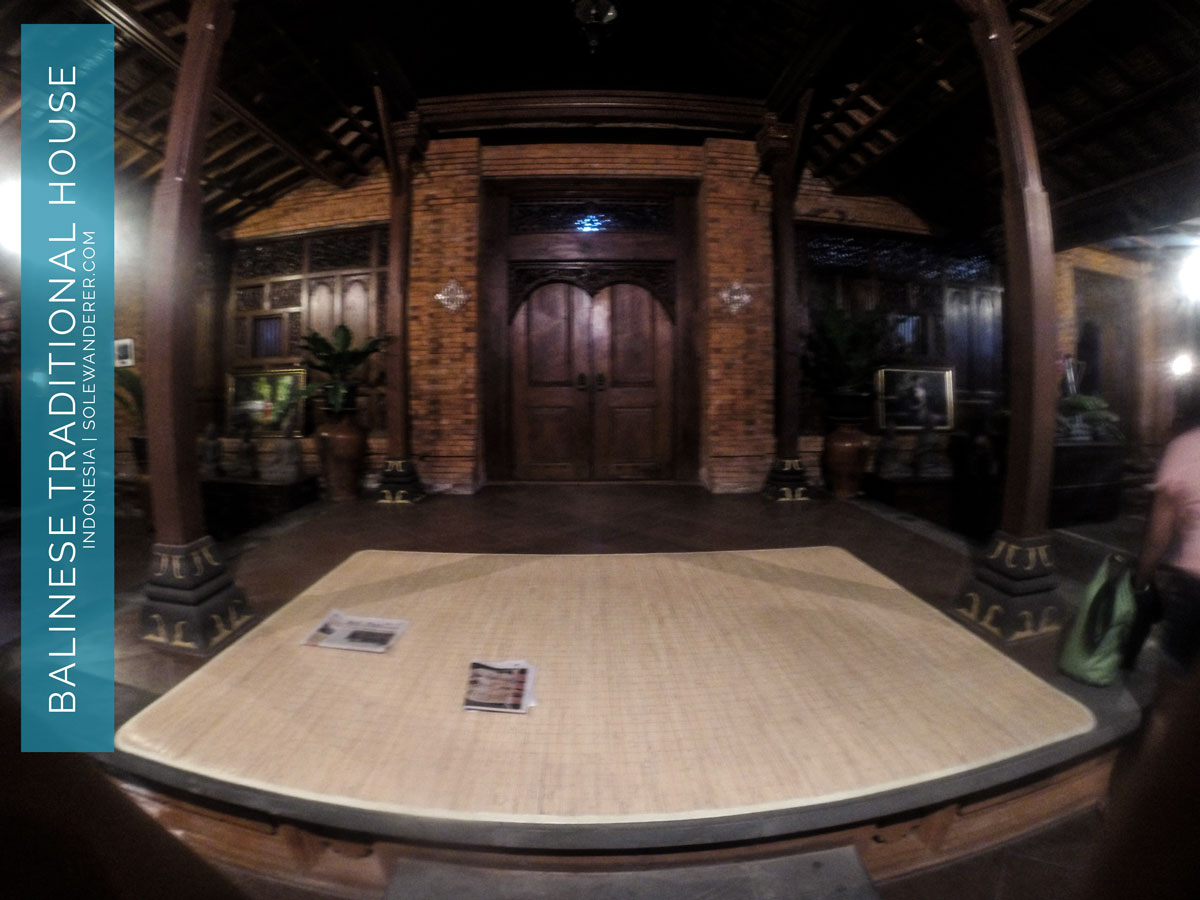 On our last day, we've planned to do surfing lessons. Kuta boasts the finest shorelines in Bali, a five-mile stretch of clean sand that is a magnet for both surfers and sunbathers. If you like the ocean, sand, sun, and surfing, this is a perfect beach for you.
Unforgettable Surfing Lesson and Experience in Kuta Beach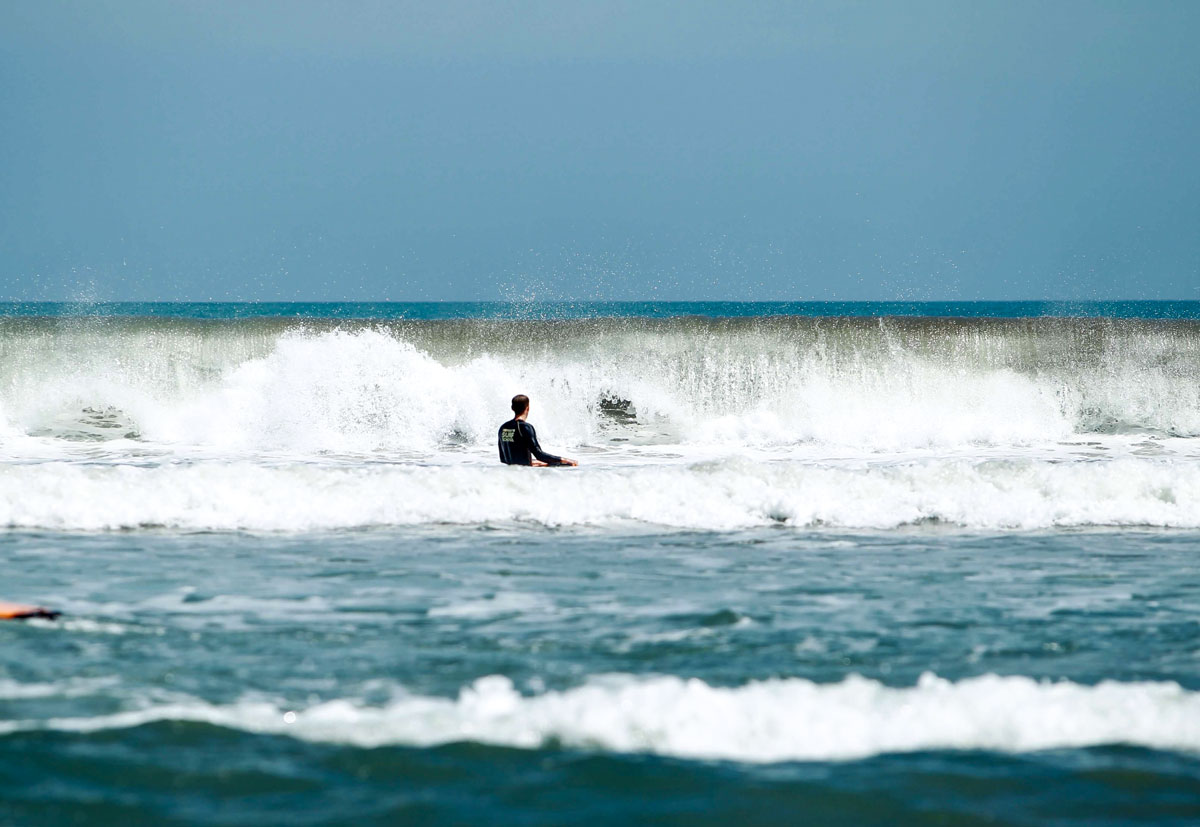 This shoreline is additionally called "Dreamland Beach", known for their gigantic waves, most likely that is precisely similar to mystery heaven for surfers.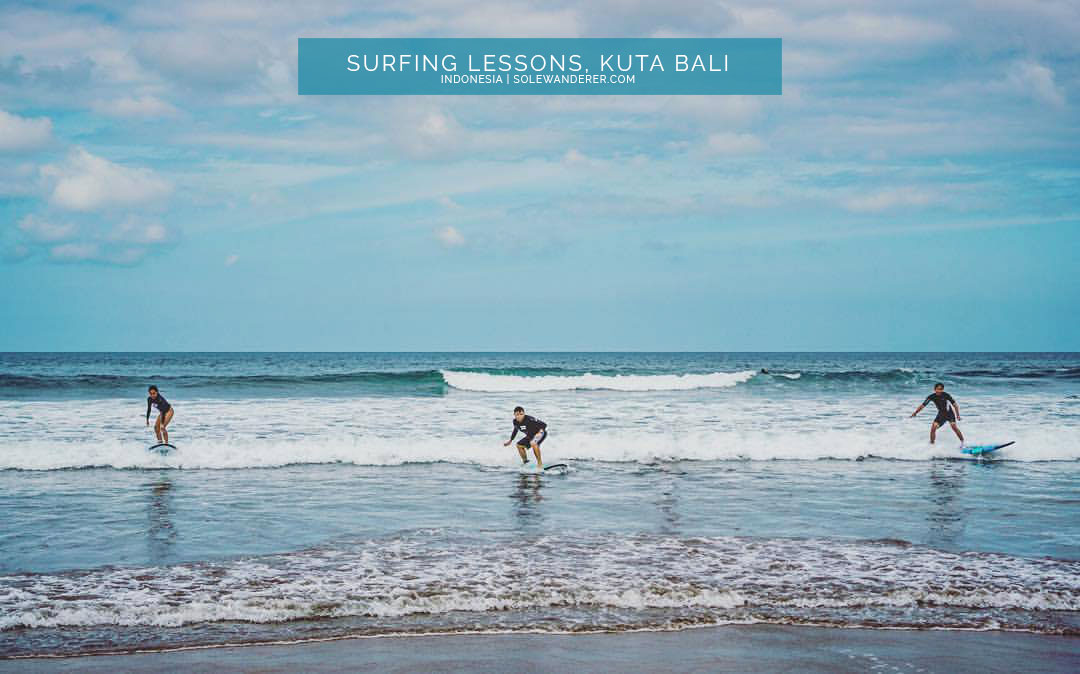 Kuta has stacks of here and now surfing schools that are set up on the shoreline, so it's ideal to kickstart surfing lessons here in Bali. Obviously, it was difficult to have the first stand on the board — genuinely vitality depleting.
TIP: Waves are uncontrollable, careful not to be pulled to a deeper part of the sea.
Everything on this island was just impeccable; from the people to their food, down to the services. Definitely, we will come back here! And there you have it, this is how to spend 2 Days and 2 Nights in Bali. Do you have on your own that aren't on this list? Share it in the comment section below.
Sample Itinerary
Below was our 2 Days and 2 Nights in Bali. Feel free to check it out.