To some, it's just water. To me, it's where I reap my sanity. Sheesh! Call me mawkishly sentimental but that's just how it works for me. Here is my own version of chasing waterfalls in Camiguin Island, Philippines.
I'd say, Camiguin is one of the ideal places to trail the cascading waterfalls all through its rainforests and mountainous areas. This kind of setting makes my frequent travel portentous. You'll have that wiggle room to do things you wanna do. Find a strange comfort in day hikes, more creeks, more adventures, and cool waters. Well, I'm hoping the idea will come to your vision.
Also Read: Move Your Feet to Camiguin Island Philippines: Savor the Island's Magic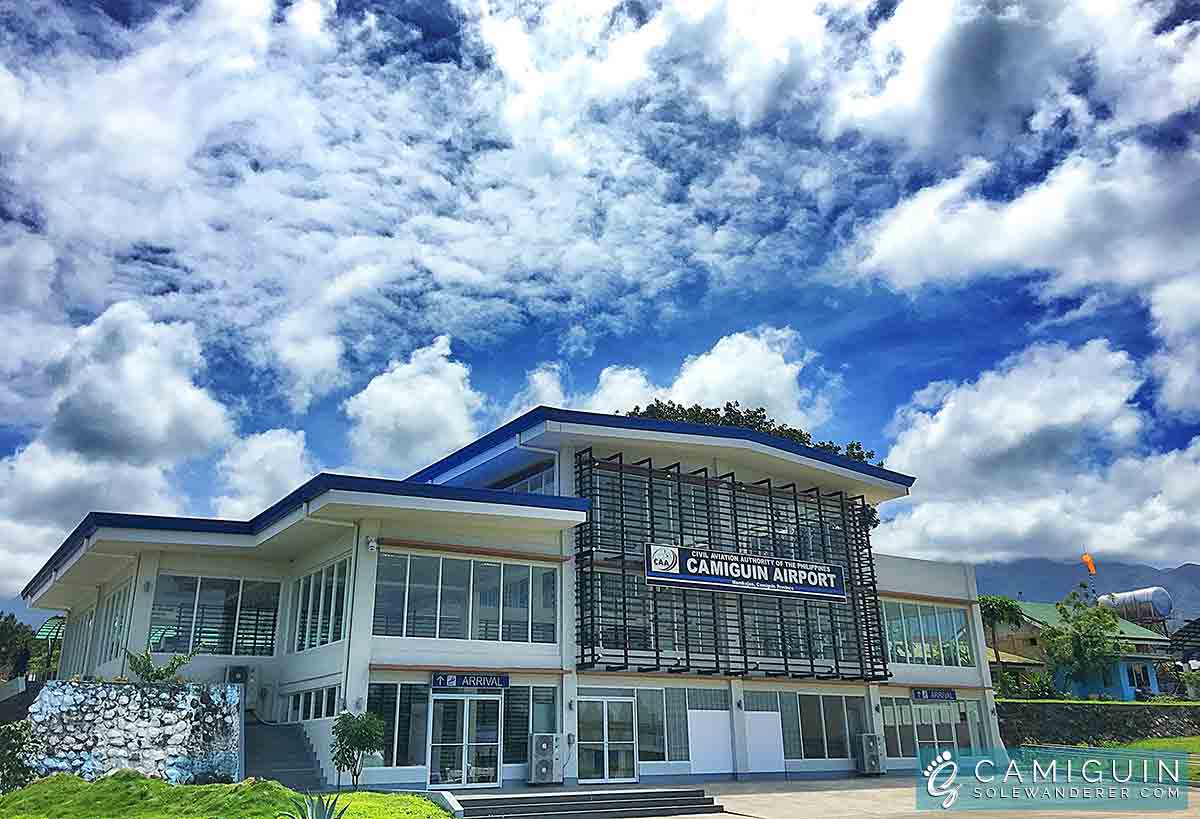 Camiguin is one of the many treasures of the Southern Philippines. This lone island situated in Northern Mindanao is teeming with life underwater, boasts its white-sand beaches, magnificent waterfalls, hot and cold springs. I may have overstated my Camiguin Island Experience to make my point here. You probably hear some tittle-tattles about the place being one of the safest places in the Philippines. With zero crime rate as its trophy (proven or not), but truly, everyone who gets to the place will simply be wooed.
By the same token, it makes sense why Camiguin was named after "Come Again" (pronounced in thick Visayan accent). As it'll push you to literally go back to the place or the memories will haunt back to you off-times. So, let's tail all over the different waterfalls I went through.
Tuasan Falls
I went on a side trip to Tuasan Falls which is a pristine waterfall located inside the forest of Brgy. Mainit, Catarman Camiguin. To visit this spot, you need to hire a multi-cab with a driver or a locally available motorcycle for hire called "habal-habal".
Tuasan becomes an ideal destination for adventurists and mountaineers who would like the unique untouched beauty of this falls as it is purely formed by nature, the pool where the water cascades consist of a natural rock formation.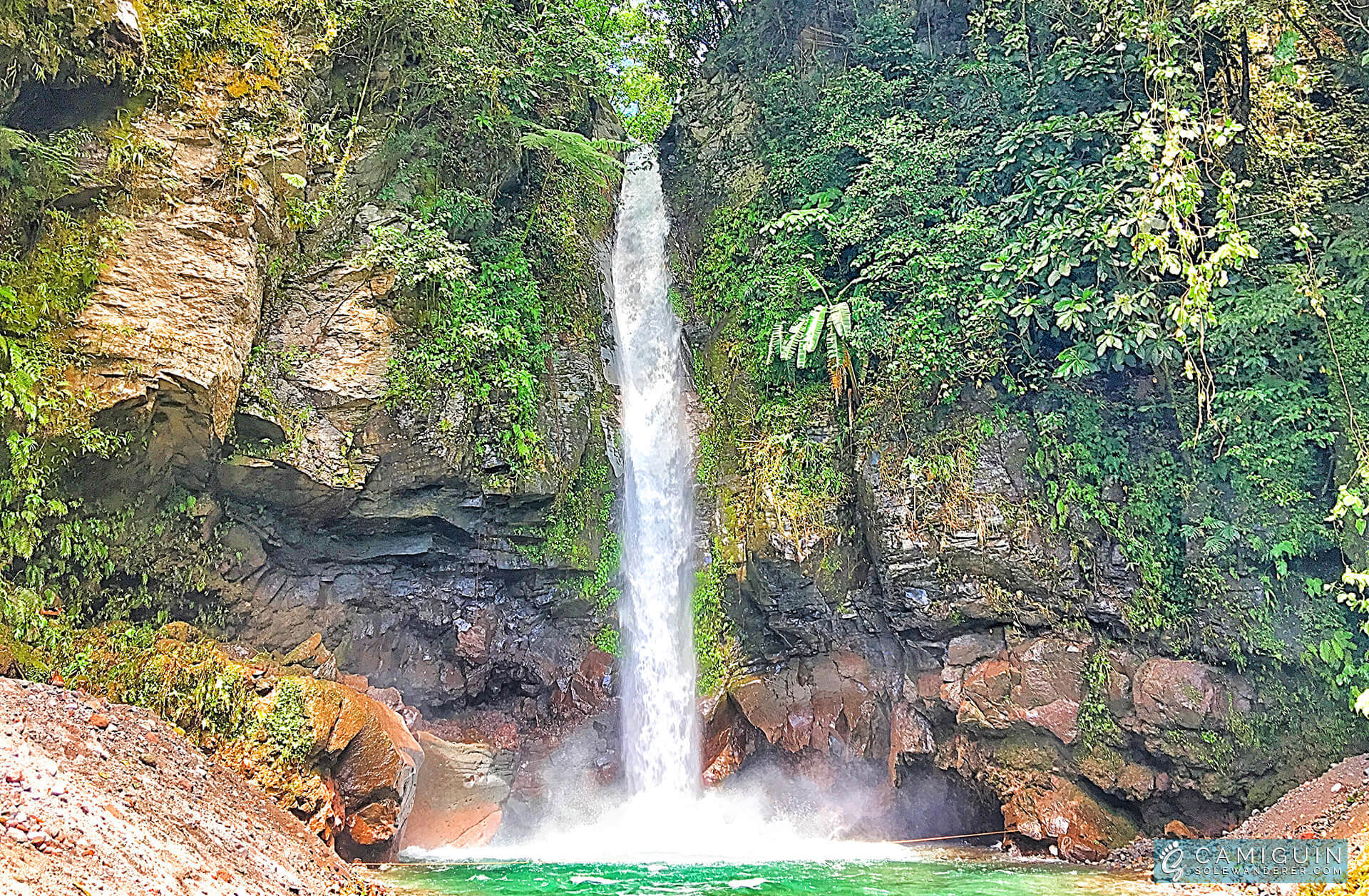 There is an entrance fee of Php30 with a short walk from the gate/entrance to the falls. There is also a part where you will be hiking along the side of the cliff to descend to a river towards the falls so it is advisable to have a proper outfit for this kind of activity. Again, safety first! You can swim too but call to mind that the water is cold. And if you feel the need for food after swimming, there are tourist stalls outside selling snacks and drinks and the usual tourist stuff like souvenirs. The experience was great for the most part.
Katibawasan Waterfalls
This is one of the top must-sees in Mambajao Camiguin located exactly at the foot of Mt. Timpoong, Barangay Upper Pandan, approximately five kilometers southeast of the Municipality of Mambajao. According to the town folks, the waterfalls relatively measure 250 feet high down-rushing into a man-made rock pool.
The bluish-green pool is surrounded by small and a few boulders which are natural stones from rivers, the easily grown terrestrial herb Spathoglottis Plicata Ground also known as the ground orchids, huge trees, and wild and giant fern beds.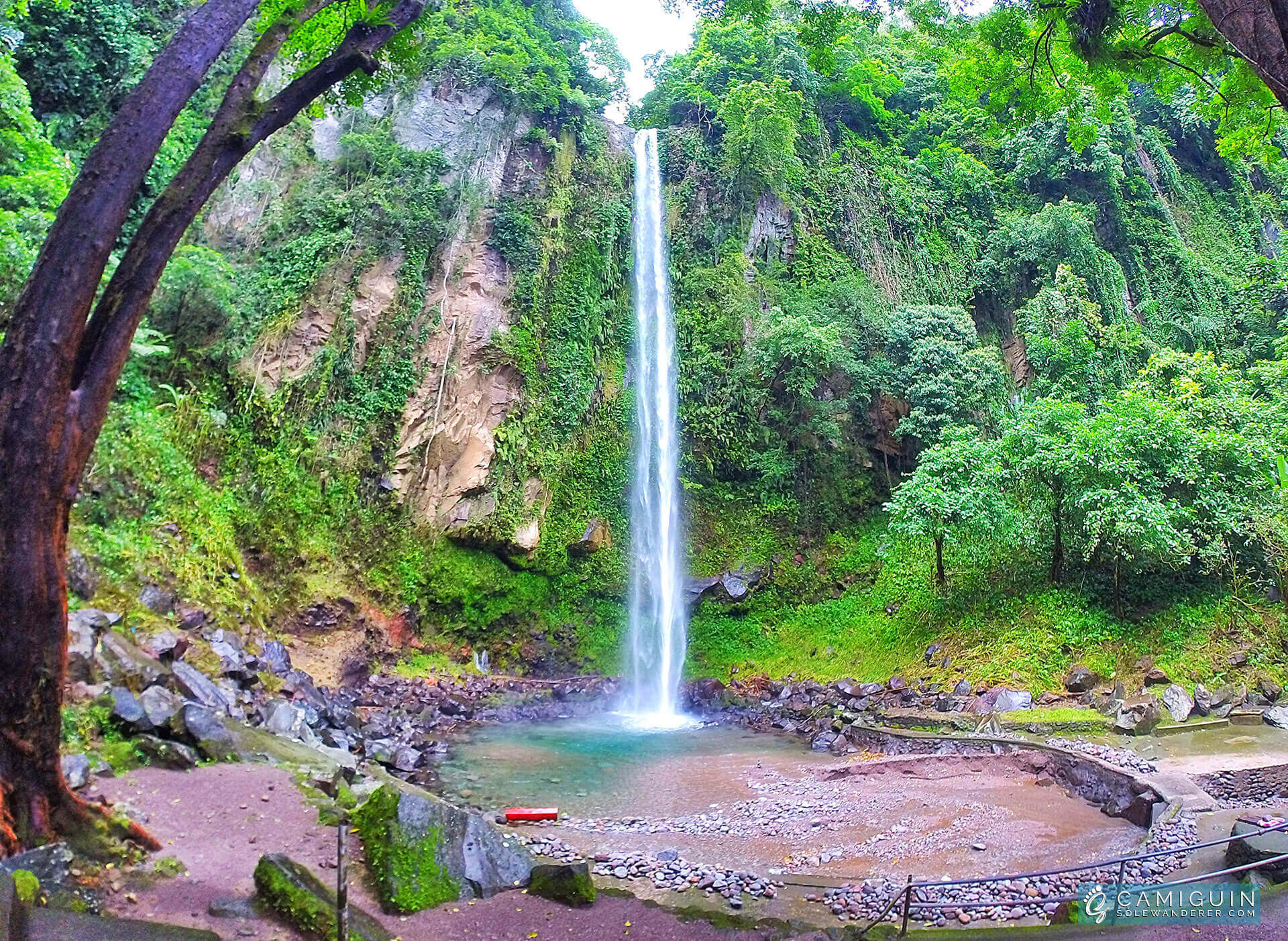 So, when you get to the place, you'll definitely feel the oneness and serenity of nature. The place actually has an entrance fee of Php 10 pesos (reasonable price though) surrounded with few food stalls whenever you're feeling a bit peckish. The main drawback here is the small number of tables available, so you can have a short stay or just move on to the next attraction.

But before you pull up stakes, make sure to take a dip from the water dropping because it is so refreshing and the stream is like a pool compared to Tuasan where you can go barefoot. However, the swimming place has a cutoff point that marks the limits of the area as people are not allowed to cross the rope for safety reasons (avoid falling stones from the top of the waterfalls. It'll be more fun if you brought a swimming attire with you so you can go bath.
Binangawan Falls
I bet this is the shortest falls in Camiguin located in the heart of a murky forest of Sagay. There is not much exciting stuff in this scenic view as I have seen a lot of better picturesque in books or social media. Getting into the place is quite risky for your life and the driver's too due to the menacing road. The driver will just drop you off the entrance of the trail. A lot of wanderers are always dicey though and that trekking in the designation probably makes me feel thrilled along the way.
It was far from the main road and that the walk will most likely consume 15 minutes of your time to reach the falls (depending on your pace). You just have to watch every step and see to it you won't slip. Make sure you got to wear proper hiking gear. You should not miss the walk experience in a little jungle. It may seem hard in the beginning but take a look at nature's beauty and you'll definitely whoop it up.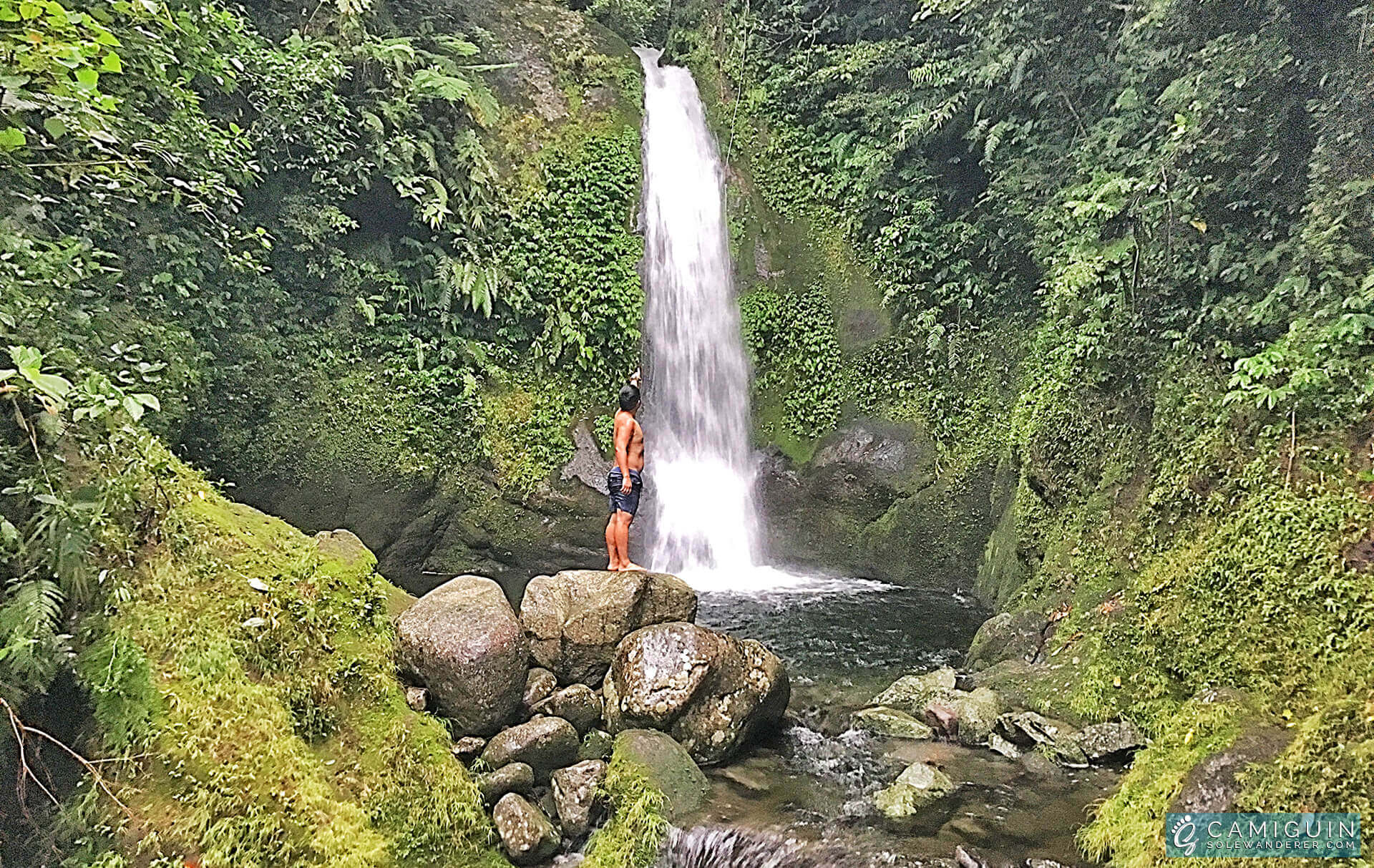 When you reach the falls, take into account that the current is very strong wherein rafting trips below the falls are non-licet and swimming are forbidden. You may visit the place around noon or even if the weather is sunny, it still is refreshing to dip in the water around the falls.
Bring waterproof cameras if you wish to take photos underneath. Just bring with you food, water, and an umbrella because you'll never notice if it's about to rain or so. Don't leave any trash in the area once you leave.
Check out these random sceneries along the way to chasing waterfalls for summer adventure:
[boxtitle title="Overall"]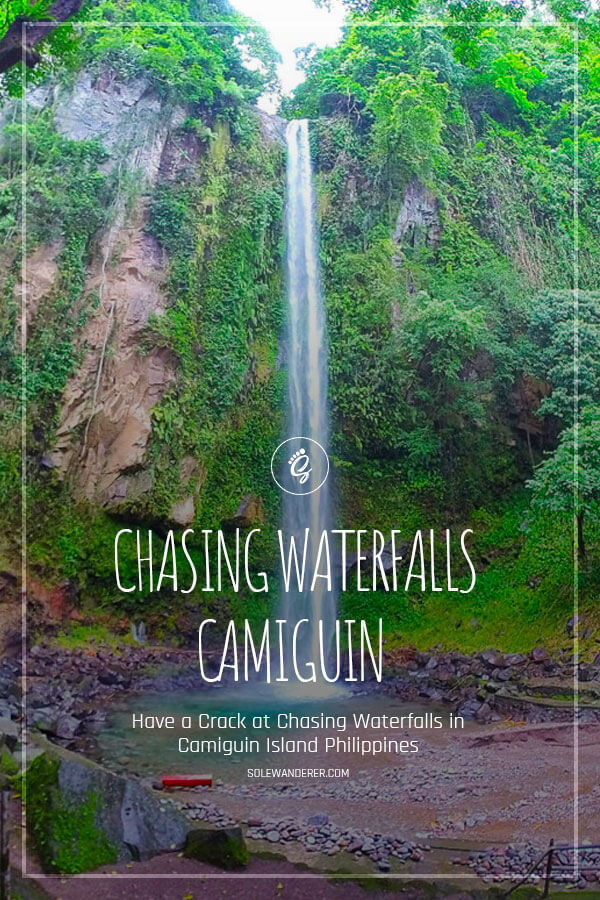 … Wherever you go, nature will never fail you. My experience in Camiguin jazz up my mood and charged me from my stressful days at work.
Probably next time I'll have to include in my blog how to photograph best on waterfalls and rivers and would be glad to hear from your comments too.