I've been a considerable GoPro fan since I owned a GoPro Hero 3+ Silver Edition in 2014. And I've always been reluctant to replace it since I found it working very well and haven't had any issues encountered with GoPro. But when GoPro Hero 5 Black came out, as a passionate fan I hankered to upgrade after learning its superb features.
The release of GoPro Hero 5 Black in 2016 had stirred the sports camera market. It has 4K Maximum Resolution in 30FPS, 2-INCH touch screen display and is water-resistant up to 33FT (10M) even without a case and effective electronic image stabilization. But despite GoPro Hero 5 Black's superb features and seamless performance, it also has its accompanying drawbacks.
📚 READ: We Got Ours! Start Planning with The Coffee Bean & Tea Leaf's 2019 Giving Journal
Water Leak
In April 2017, I purchased a GoPro Hero 5 Black at Macys Camera Shop following the bargain of my previous GoPro Hero 3+ Silver Edition at the marketplace.

I used to bring my GoPro on my water adventures and I always notice a smog inside the front LCD after each use. It did not bother me at all as it just subsides after a few minutes of letting it dry itself.

A few months later, I went on a short trip to Kawasan Falls in Cebu. While recording a video, I swam towards the falls. A few minutes of swimming, the GoPro break off all of a sudden which I assumed at first that the battery was just empty. But it was too late for me to discover that the water has gotten inside when I opened it while I was riding on a bus heading towards home.
How to Salvage a GoPro in case of Water Damage
After what happened, I honestly did nothing to salvage my GoPro. I just took out the MicroSD and battery from the unit. I let it dry itself for two days. After which, I turned it on but there was no light or any indication that the screen was working.
If this happens to you, follow these simple steps to revive your GoPro which instructions were based on GoPro Support hub:
DO NOT

turn it on.
Take out the

battery

and

MicroSD

first. If it had gotten wet from saltwater, immerse in freshwater for 30 seconds. This will help prevent corrosion.

Dry the GoPro

. One way to do this is to put the camera in a sealed bag with a cup or two of rice for 3-5 days. Others simply dry it out in the sun.
If the above-mentioned steps still don't work, it's time to contact GoPro Support for a replacement.

Complete Steps to Get a GoPro Replacement
It took me one week to figure out the next thing to do. Either to have it fixed at the accredited service centers like iFix or reach out the GoPro Support. But, I also realized that I misplaced the receipt and it's nowhere to be found (epic fail). I'm very glad that Macys Camera Shop was cooperative and considerate of my case. They issued a new receipt for me. For everyone's information, Macys Camera Shop is a recommended gadget shop in Cebu.
Contact GoPro Support Immediately
Wherever is your location, I suggest to quickly check the availability of the GoPro Support in your country or time zone here.

📝 NOTE: GoPro Chat Support for the Philippine market is only available from 5:00 AM to 3:00 PM (GMT +8), Monday to Friday.

I was hopeful that my damaged GoPro Hero 5 Black could be replaced. So, I registered my unit for the first time on their website for possible warranty claims. Subsequently, I contacted GoPro Chat Support.

At first, I did not get a prompt response from their support. I was always directed to the predefined solutions on their website. Until I deliberately ranted on twitter and tagged their accounts publicly. And that prompt them to solely address my concerns.
Explain the Incident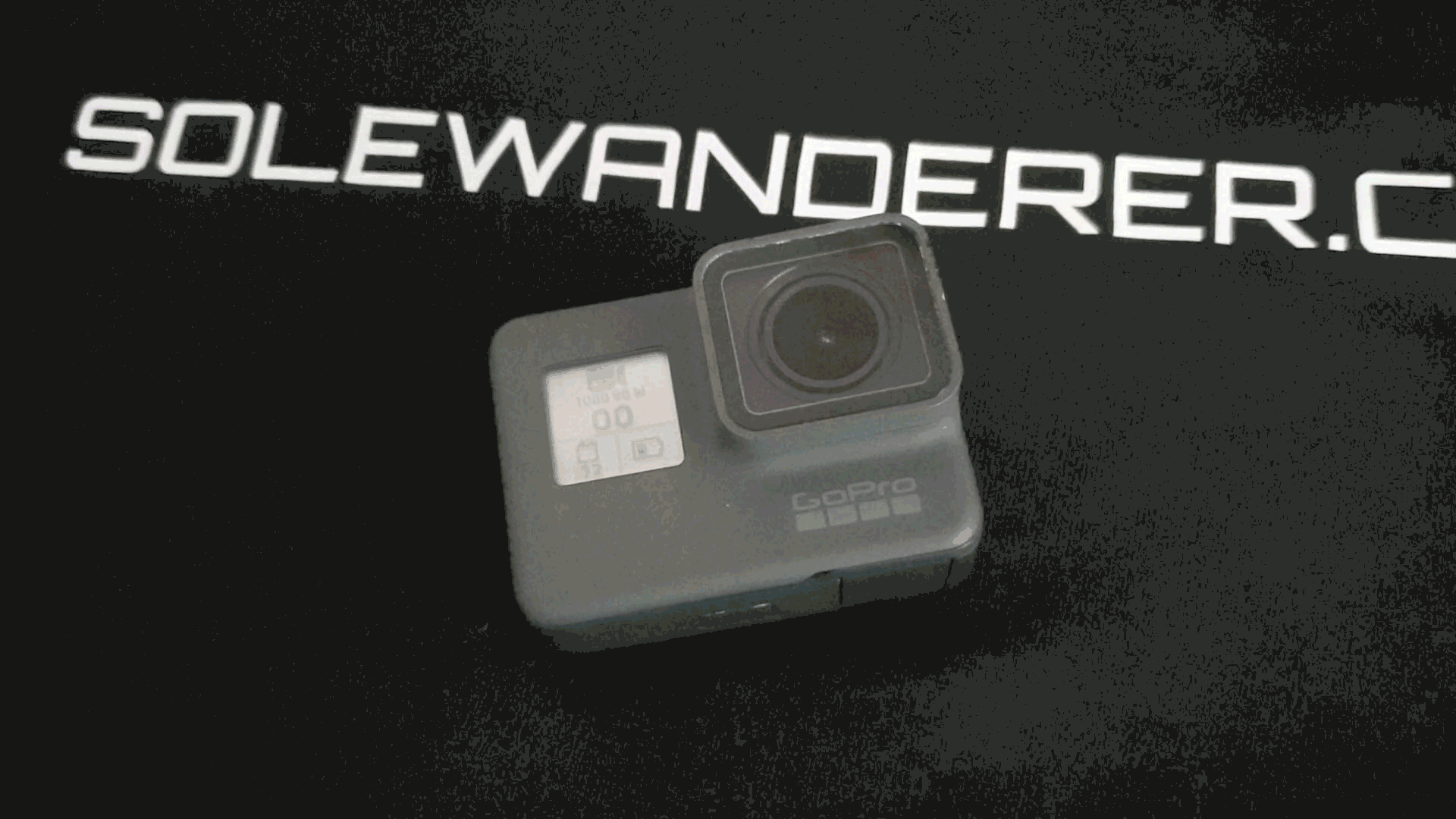 If an agent is already assessing your case, stay calm, and explain what happened. They will certainly accommodate and assist you throughout the process. Some suggested not to over detail the incident or make it dramatic either— but instead, keep it direct, clear, and simple.

Essentially, they will ask for the Serial Number (can be found inside the unit) and the official receipt to proceed.

I told the chat agent that I've only used my GoPro in water for few times since I had it. And that I didn't even use it for snorkeling or diving that could possibly void the warranty (if accidentally brought more than 10M underwater). Also, prior to my trip to Kawasan Falls, I made sure that my GoPro was sealed properly. I explained the event where I was only capturing videos above water level and rest assured it wasn't soaked in the waters of Kawasan Falls. Furthermore, I told him that I did nothing to salvage my GoPro. I just let it dry itself for a couple of days.

Most of the time, the agent will help you salvage your GoPro by giving instructions and somehow tried quick troubleshooting. In my case, they instructed me to do a few ways to possibly fix my GoPro like updating the firmware, re-formatting the microSD card, and a few other tricks but got no luck.
After almost thirty minutes of assessment and troubleshooting, finally, they approved my case for a one-time replacement.
Comply All the Requirements
Once your case is approved for replacement, they're going to gather the necessary information in order to further document your case. To do that, a couple of emails will be sent to you. That contains instructions and documents to fill up and print, then revert those back to them.
Receipt

An email that includes a link where you can send a copy of the receipt, photos or any other requested information.

Shipping Address

An email containing a link to a form where you need to provide the complete shipping address.

GoPro: Return Auth. #RMA-NL

An email that contains the Return Merchandise Authorization (RMA). (The RMA # is needed to generate the UPS Shipping Label.)

A Return Has Been Set Up For You

An email with the Return Instructions and the link to generate the UPS Shipping Label.

UPS Label Delivery, ****

An email having the link to retrieve the UPS Returns Label and the Commercial Invoice.

We Received Your Recent Return RMA-NL

A confirmation email that GoPro Support has received and processed your return.
📝 NOTE: Small parts such as batteries, SD cards, or other accessories should NOT be included unless otherwise specified in the RMA form.
Cheers! From here, you are ready to send your camera for replacement.
Send the Camera to GoPro Returns Office via UPS Office Near You
After complying the requirements mentioned in Step 3, follow the tips below before heading to the UPS office:
Print 3 Copies of RMA Document
Print 3 Copies of UPS Returns Label
Print 3 Copies of Commercial Invoice
Place the camera inside a small box
Bubblewrap the camera or stuff the box with papers for safekeeping
Declaration fee of Php 300+
Presumably, GoPro already shouldered the Shipping Fee. But in the Philippines, item shipped with a declared value of more than $100 is subject for declaration fee. In my case, I paid Php 300+ for the declaration fee. (Declared Value can be found in the Commercial Invoice)

Just provide all the requirements needed, the camera and the fee to the UPS person and you're good to go.

💡 TIP: All damaged GoPro Cameras are sent to Singapore.

Wait for the New GoPro to Arrive
Usually, it can take 3 days to 1 month for a replacement to arrive. Mine was delivered after 3 business days (minus the weekend). I processed mine on Saturday and received a new one by Wednesday.

Afterthoughts
It is evident that GoPro Hero 5 Black has a poor waterproofing mechanism. As a matter of fact, the UPS branch where I went to, they said that they are receiving an average of 15 GoPro Camera returns per week because of water damage— that's terrible!

That being said, GoPro should definitely address these issues on their future releases. A design that won't compromise the sealing on the battery compartment even against dust.
📚 READ: Beat the Heat this Summer in Guiwanon Cold Spring: Northern Cebu's Hidden Gem
After the incident, it might be a good choice to switch to other counterparts. Or if you choose to keep your GoPro Hero 5 Black, make sure to have an additional waterproofing case for water use.

Nevertheless, I am delighted with the positive response of GoPro Customer Support.
And the idea of a one-time replacement gives me a strong impression to continue trusting this brand.
Love what you just read? Pin this!