A cross-country trip from Singapore to Kuala Lumpur Malaysia has been a popular travel goal by many. I've been traveling between these two countries several times and got to familiarize the different routes which I believe is worth sharing for.
Also read: Singapore Cable Car Sky Network: Know What To Expect Before Deciding To Go
If this will be your first time, don't worry we've got you covered. This article will help lessen your agony on searching for the best option. We will guide you from budget, ticket reservation 'til you achieve your very own cross-country travel to Kuala Lumpur.
Connecting Train (KLIA Ekspres) From a Flight
Est. Duration: 1.5 HRS, Est. Cost: SGD51.90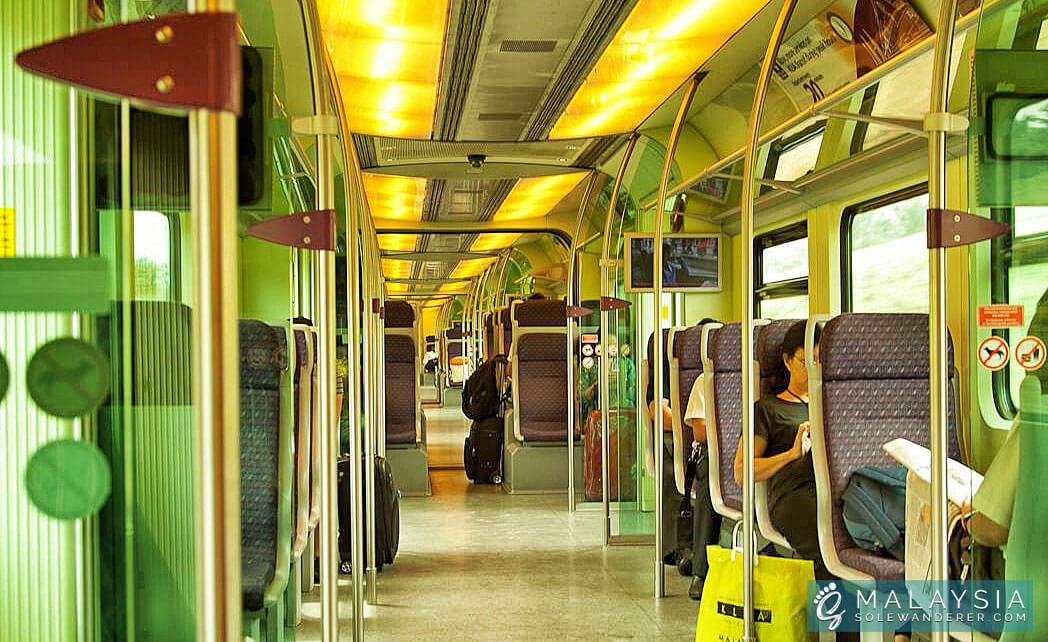 Taking a flight and then transit via KLIA Ekspres is obviously the most convenient and fastest cross-country transit from Singapore to Kuala Lumpur and vice versa. There are numerous flights of different airlines daily for these neighboring countries. You can choose from major commercial airlines such as Singapore Airlines, Malaysia Airlines, Scoot etc. with an hour flight interval. Ticket prices usually start at SGD 46 depending on your chosen Airbus and season.
From Kuala Lumpur International Airport (KLIA), you have 3 options to get to KL Sentral:
KLIA Expres (~45 Min.). KLIA Ekspres is a non-stop airport rail link service that links KLIA and KLIA2 with KL Sentral. One-way fare is RM55 for adults and RM25 for children (2-12 years). If you wish to take a flight back to Singapore, you can avail the discounted return trip fare of RM100 for adults and RM45 for children.
Taxi (~45 Min.). Ideally, you can take a taxi if you are traveling in a group. A one-way normal taxi fare costs RM80 for 3 persons and a 5/6-seater taxi costs a little bit more.
Airport Bus Coach (~1 Hour). Bus Coach is another good option. The Airport Coach provides services from KLIA to other airports like Batu Pahat and some parts of Kuala Lumpur including KL Sentral. KLIA Bus Station operation starts at 6:00 AMuntil the last bus at 12:30 AM in an approximate 30-minute interval. Bus tickets are available online, at KL Sentral and at the airport. Ticket prices start at RM18 for a single journey.
Direct Bus Coach Transfer
Est. Duration: 5 HRS, Est. Cost: SGD25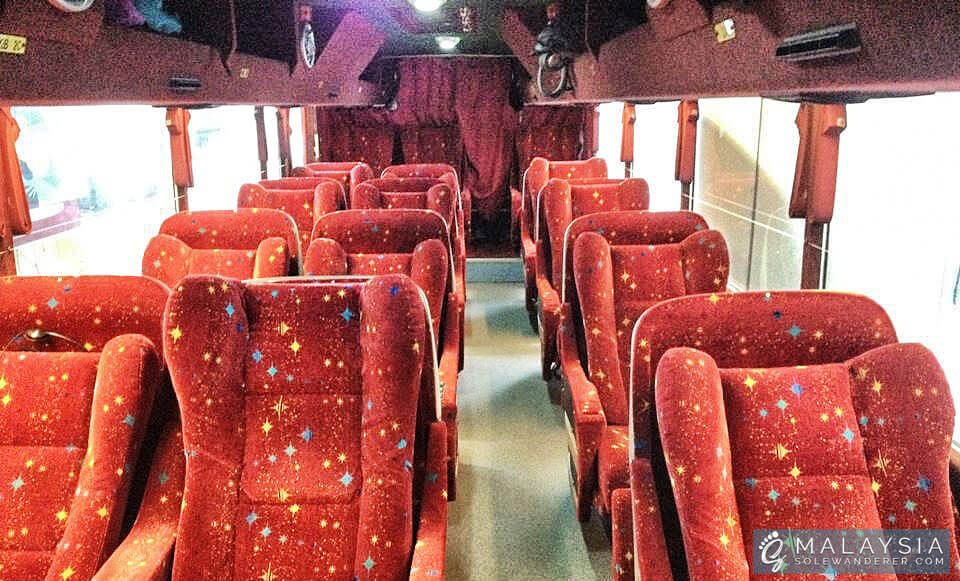 Bus coach is the most practical, relaxing and adventurous way to cross-country transit to KL. There are more bus terminals and boarding points addition in Singapore for the past year which relatively make it convenient to cross-country commute.
The bus schedules usually between 5:45 AM to 11:59 PM with a 15-minute interval. Tickets are directly available online for as low as SGD 25 depending on your chosen bus operator. Then embark your bus from the boarding point near you:
Kovan Hub, Boon Lay
Golden Mile Tower
Jurong East
Katong V mall
The Plaza Beach Road
Tampines, City Plaza
Park Royal Hotel (Kitchener)
Tanjong Katong Complex
Compass Point
Novena Square
Lavender MRT Exit B (In front of McDonald)
Textile Centre
Cross-border, Shuttle and Train (ETS) Connections via Gemas
Est. Duration: 5 HRS, Est. Cost: SGD18.50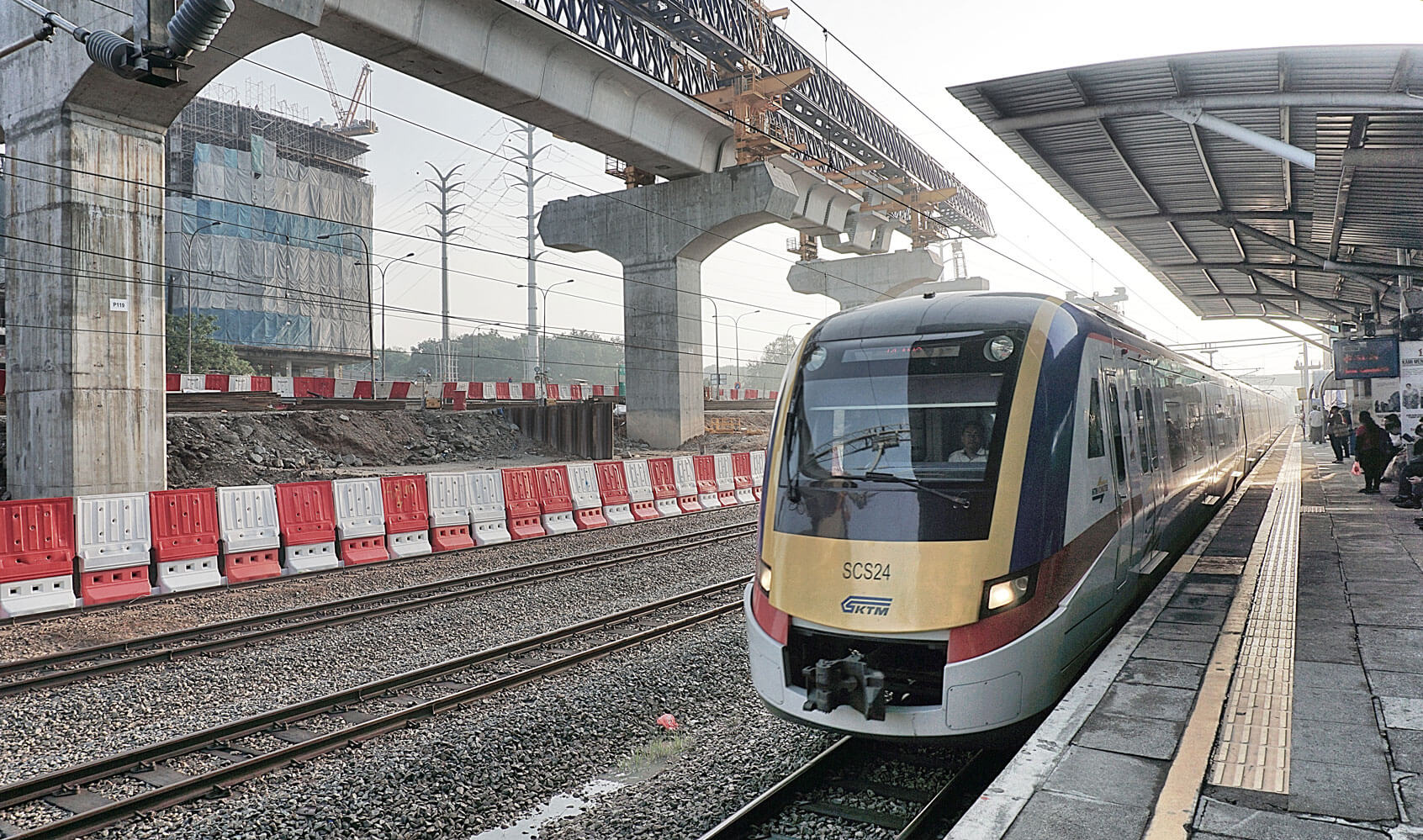 Take note that sleeper trains from Singapore and JB that operates for the past years are now been replaced by high-speed Electric Train Services (ETS). You can now take advantage of this ETS sleeper train from Gemas for a cross-country travel to KL. ETS currently starts at Gemas Railway Station and commuters need to take the shuttle train from JB Sentral to Gemas and then connect to ETS.
There are actually few easy ways to go to Johor Bahru (JB) Sentral from Singapore and then catch the ETS Shuttle. The Causeway Border between Woodlands and JB may take you 40 minutes. But, oftentimes it is very busy and traffic can stretch up to 2-3 hoursduring peak hours.
Causeway Link Bus from Jurong East. Bus Service No: CW3/CW4/CW4S. Ticket Price: SGD 4.00.
Causeway Link Bus from Kranji Bus Service No: CW1. Ticket Price: SGD 1.50.
Causeway Link Bus from Queen St. Bus Service No: CW2. Ticket Price: SGD 3.30.
Then from JB Sentral, one has to buy two tickets to KL Sentral. One ticket for Shuttle Train from JB to Gemas and the other one for ETS Trains from Gemas to KL Sentral.
Shuttle Train Tickets (JB to Gemas): Adult: RM21, Child: RM15
Shuttle Train Est. Duration (JB to Gemas): 2 Hours
ETS Trains Tickets (Gemas to KL Sentral): Adult RM31, Child: RM20
ETS Trains Est. Duration (Gemas to KL Sentral): 2 Hours
---
Kuala Lumpur is the most visited city in Malaysia. Anywhere you go, you'll be endowed with picturesque views of aged heritage buildings, mosques, and temples that blend splendidly with towering buildings and affluent malls.
Afterthoughts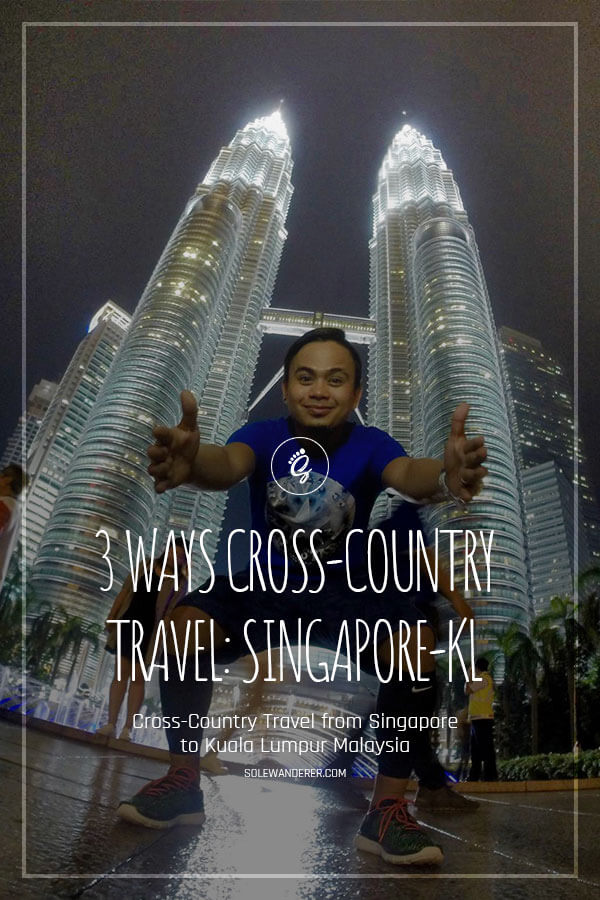 Unfortunately, there are no more direct trains from Singapore to KL and the sleeper trains from JB to KL has also stopped.
I advise you to take options 1 or 2 ONLY if you are willing to take the hassle and the unpredictable cross-border congestion at Woodlands Checkpoint.
Helpful Links: