UPDATE [April 2020]: Banyan or formerly known as Guiwanon Cold Spring has finally made a major renovation this year. Apart from renaming it to the latter, its Entrance Fees has ballooned from ₱25 to ₱100 per head.
Cebu does not run out of exciting stuff for the tourists or even local travelers. Aside from hitting yourself to white sand beaches and frolicking in the waterfalls, it is best to try beating the heat of the scorching sun in this hot season by dipping your bodies into the ice-cold clear water of Guiwanon Cold Spring in Northern Cebu.
📚 READ: Summer Travel to Tabuelan and Tuburan Cebu on a Shoestring
The Location
The spring is located specifically in Brgy. Maslog, Tabogon Cebu, approximately three hours driving from the city (weather and traffic permitting). This destination has been operating for years now, nevertheless, it was, it is, and will still be a perfect inimitable destination for those who just wanted to swim and chill out. Lean back and get ready to feel numb by the bone-chilling cold spring!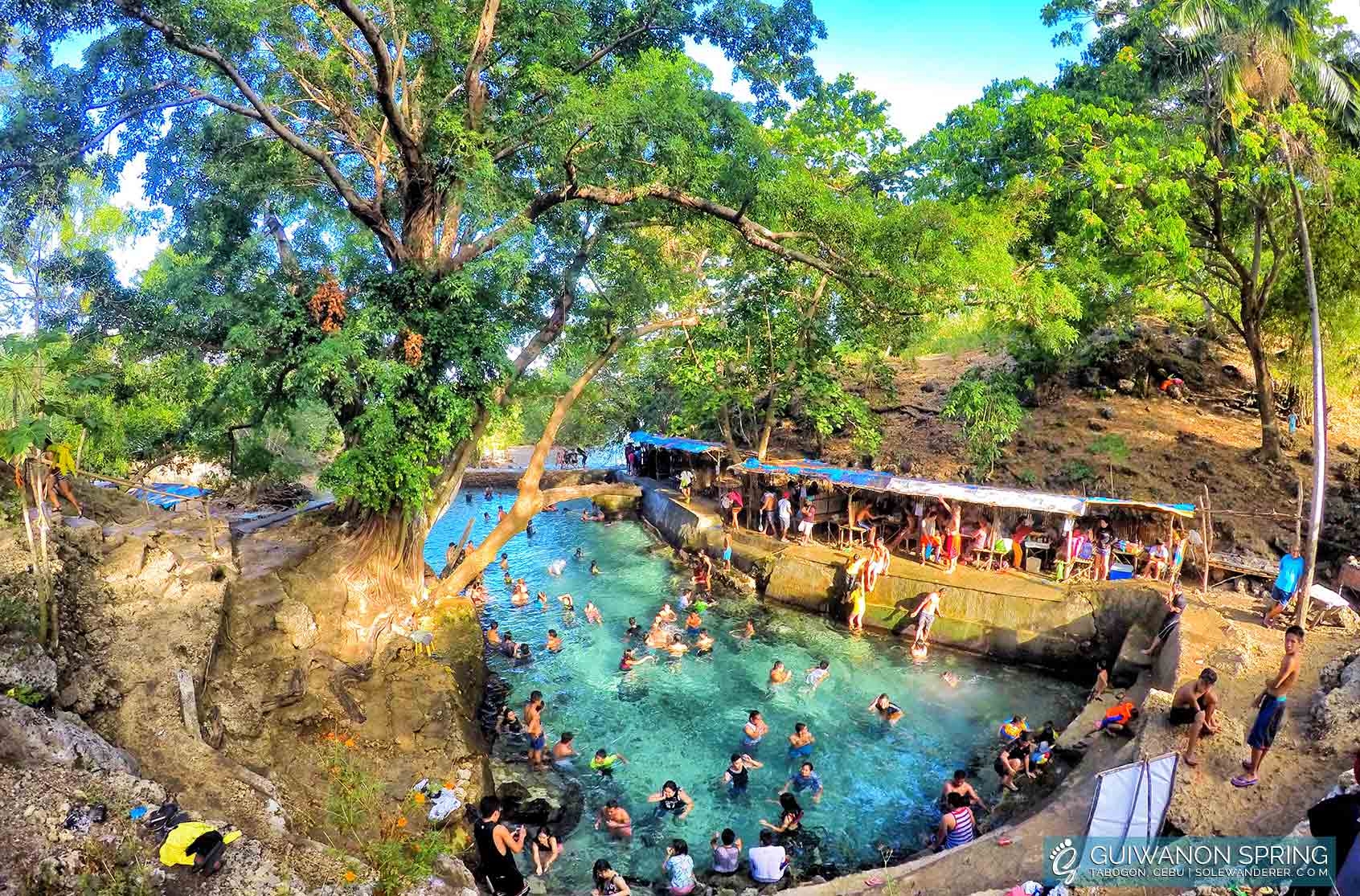 The Features
The pool of freshwater is 6-foot deep which is perfect for diving (Be careful! Safety first.) and a shallow area for children. Also, there is a huge "balete" tree perfectly situated within reach that partially covers the pool keeping the area shaded and adds up a nippy feeling even after swimming.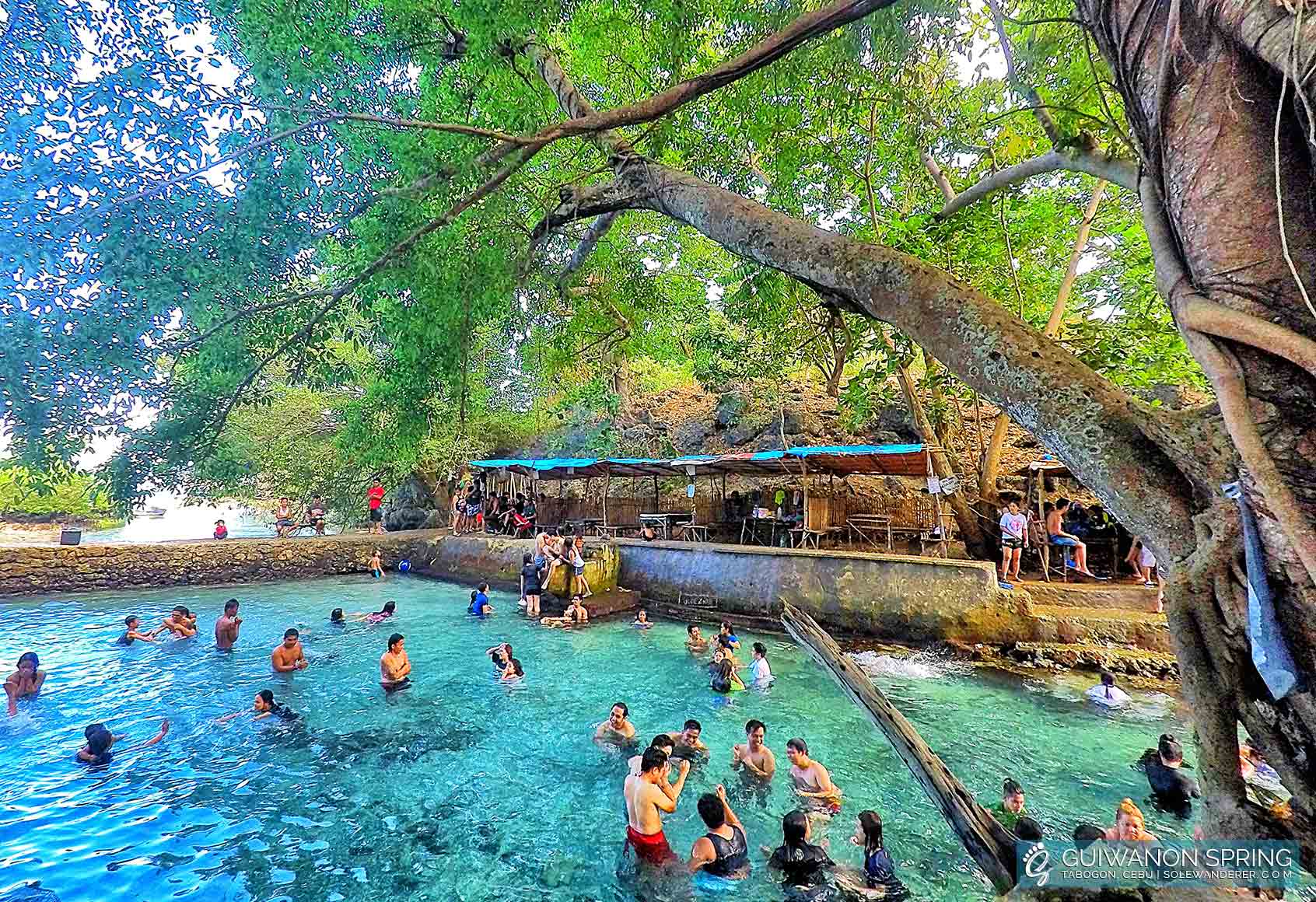 The Amenities
There are available cottages amounted to PHP 100 if you wish to have a picnic or just stay in the area for your group to sit, chit-chat and unwind.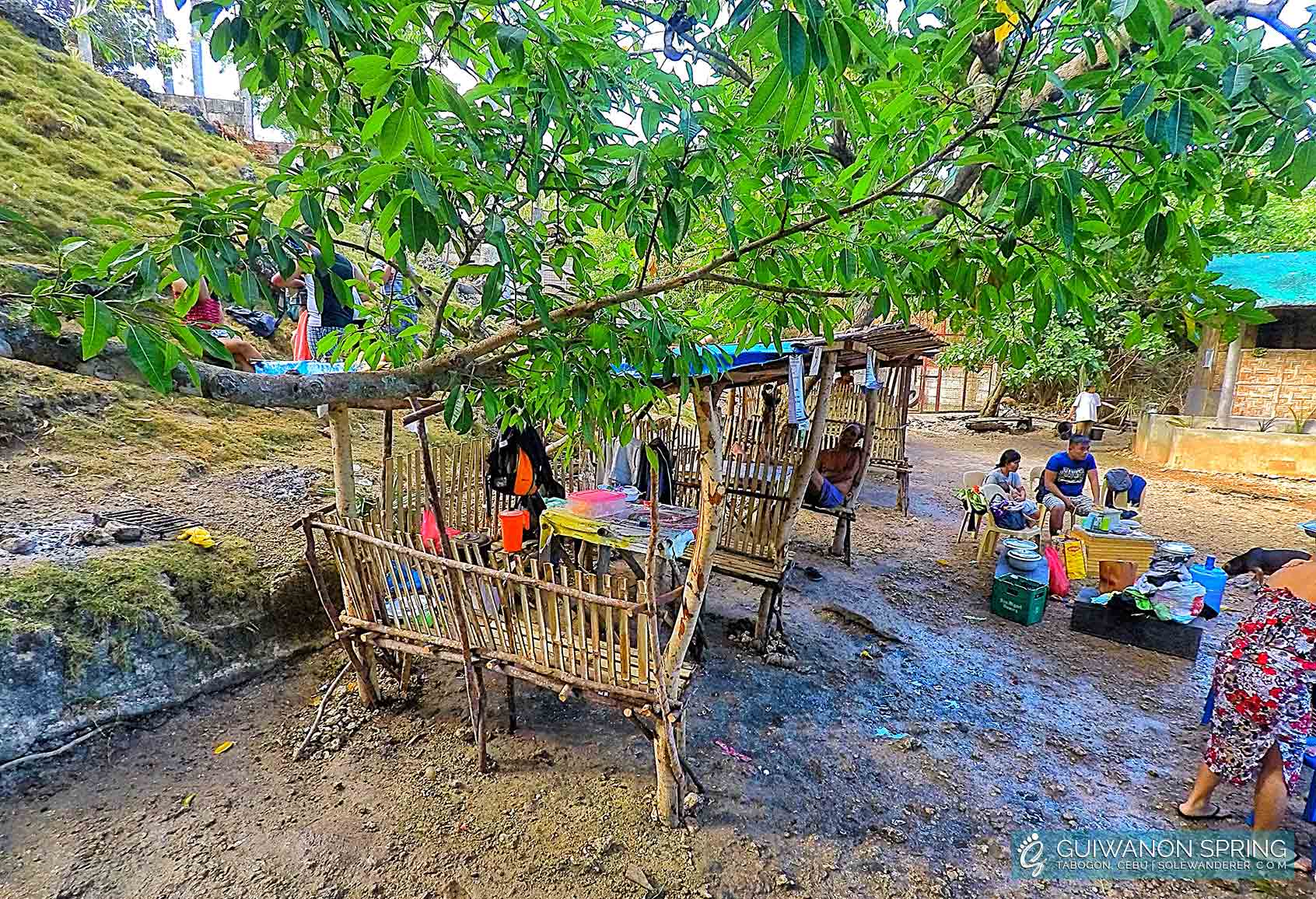 How to Get There
From North Bus Terminal which is located few kilometers away from SM North Reclamation, commuters can take a Ceres Bus or mini-bus bound to Tabogon Cebu. If you are from Mactan-Cebu International Airport Lapu-Lapu City, you may take MyBus bound to SM North Reclamation and ride a jeepney with a signage #01K to North Bus Terminal.
More Pictures & Video
📚 READ: Cebu Philippines: Badian — Lambug Unspoiled Almost Paradise
Summary of Expenses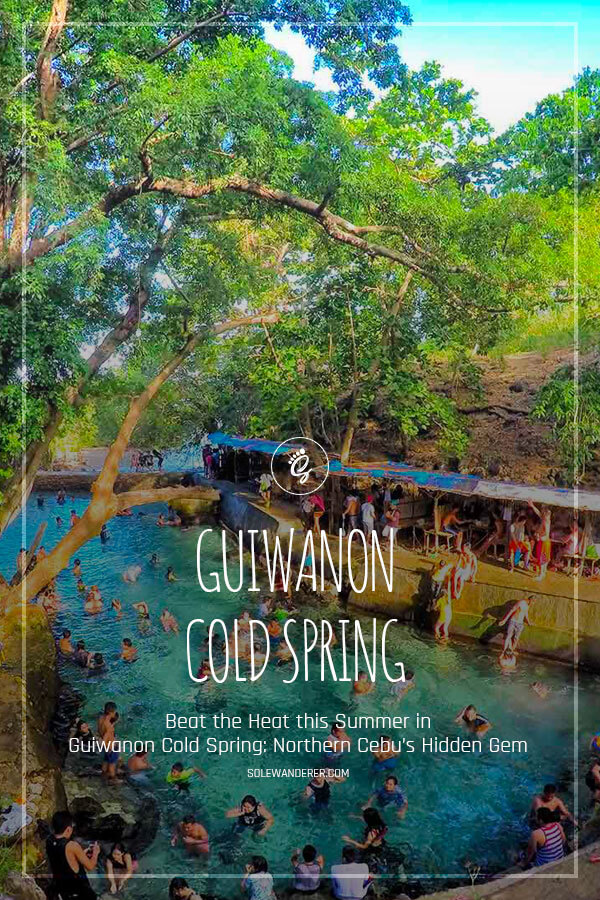 MyBus Fare (per trip): ₱25
Jeep #01K Fare (per trip): ₱7
Ceres Bus / Mini Bus Fare (per trip): ~₱85
Parking Fee: ₱10.00
Entrance Fee: ₱100
Cottage (optional): ₱100
Table/Chairs (Set): ₱150